Rome, the Eternal City, Italy's capital and one of the top destinations for tourism in Europe clearly doesn't need much introduction as an interesting and beautiful place to visit.
But what many don't know is that some of the city's must-have experiences are also free of charge. Here are our top ten.
1. Visit the Pantheon
Visit the Pantheonthe 2,000-year-old Pantheon while it is still free, ahead of a proposed entry fee by Italy's culture ministry in 2018. Mon-Sat 09.00-19.30, Sun 09.00-18.00.
2. Watch the sun set
Watch the sun set over the city in the romantic Giardino degli Aranci, on the Aventine hill, which was once a monastic orchard containing an orange grove within its enclosed walls.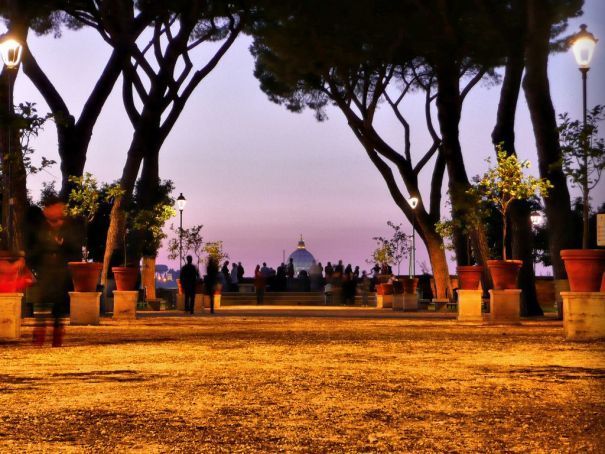 3. Public squares
Hang out in public squares such as Piazza di Spagna and sit on the stairs after shopping on nearby Via del Corso; Piazza Navona where you can admire the fountains while exploring the historic centre; or Campo de' Fiori for a stroll through its morning open-air market.
4. Parks
Walk around Rome's parks such as Villa Borghese and find the Pincio viewing area from which you can admire Piazza del Popolo below, or Villa Ada where you can take a break from the city by getting lost in its peaceful woods.
5. Trevi Fountain
Marvel at the Trevi Fountain and throw a coin into its waters to ensure a return visit to Rome, according to the local legend. But don't expect a perfect Instagram shot while you're at it: the fountain is usually crowded with other tourists trying to do the same.
6. The Gianicolo
Visit the Janiculum hill for a panoramic view of some of the city's best known monuments, from St Peter's to the Altare della Patria.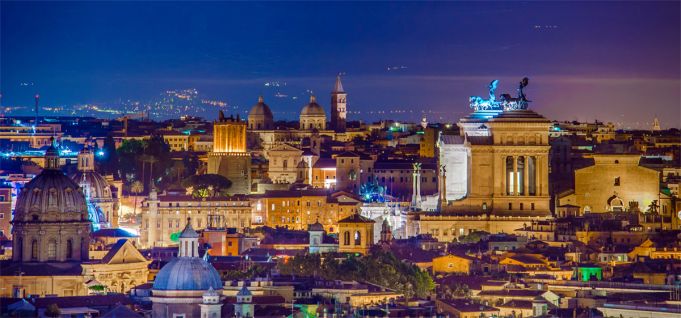 7. Coppedè district
Explore the Coppedè district and find a whole neighbourhood of Italian art nouveau architecture with a pinch of gothic, Greek, baroque and mediaeval influences. This melting pot of architectural styles is attributed to architect Gino Coppedè and was built between 1913 and 1926.
8. Visit the Ghetto
Spend some time on the streets of the Ghetto, Rome's Jewish neighbourhood established in 1555. While there, also walk around under the Theatre of Marcellus, an ancient open-air theatre which was built in 13BC and resembles the Colosseum.
9. From Piazza Venezia
Walk from Piazza Venezia along Via dei Fori Imperiali, with its majestic views of the Roman Forum, before reaching the Colosseum.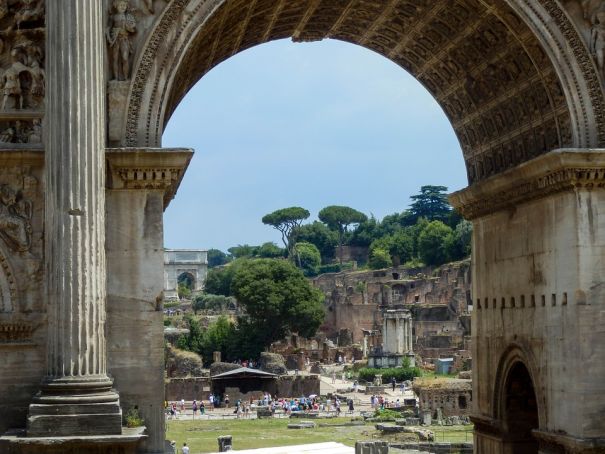 10. St Peters Basilica
Visit St Peter's Basilica but make sure to give yourself plenty of time to queue and remember to wear modest clothing, even during the summer heat. Open daily Oct-March 07.00-18.00, and April-Sept 07.00-19.00.
by Paula Berner Magalhaes