Considered one of the best examples of Mannerist landscape design, Villa Lante at Bagnaia is located about 80 km north of Rome, near Viterbo.
Until the beginning of the 16th century, Bagnaia was a hunting wood and retreat for the bishops of Viterbo. In 1568 Cardinal Gambara, who was related to the Farnese family at Caprarola, commissioned Jacopo Barozzi daVignola to design a residence and garden, based on the principles of Palladian geometry.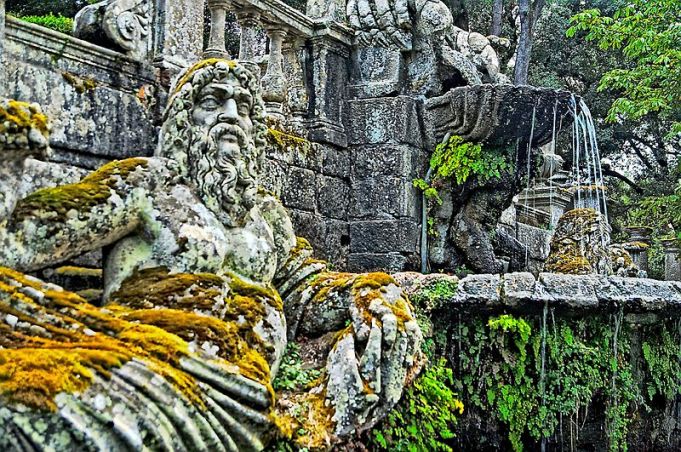 The resulting garden has the reputation as the most beautiful of all Italian gardens, a modest scale on five levels, perfect symmetry, hundreds of variations of running water, fountains and even a stone dining table, full of stunning topiary and surrounded by mature trees.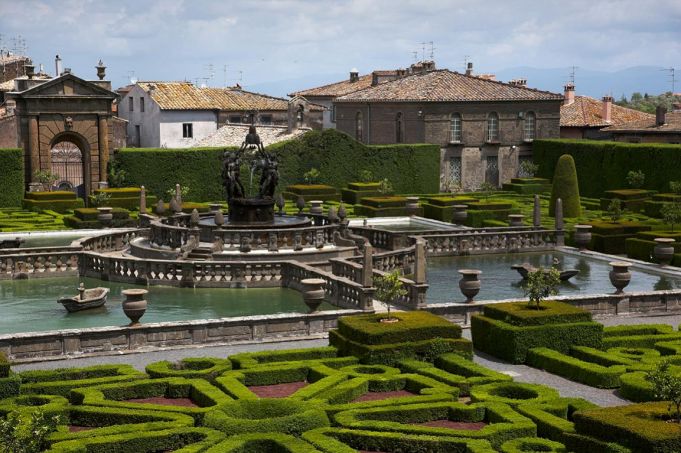 Villa Lante and its gardens are closed on Monday. Open Tuesday to Sunday at 8.30 with various closing times depending on the season. Bagnaia can be reached from Rome by train or Cotral bus. For full visiting details including tickets see Beni Culturali website or tel. 0761288008.
General Info
Address
Villa Lante, Via Jacopo Barozzi, Bagnaia, Viterbo, VT, Italy
View on Map
Villa Lante in Bagnaia
Villa Lante, Via Jacopo Barozzi, Bagnaia, Viterbo, VT, Italy