Villa Glori sits on a hill between the districts of Parioli and Flaminio and looks down over the Auditorium Parco della Musica. The park is dedicated as a memorial for all Romans who have given up their lives for Italy.
In 1867, a battle took place in Vincenzo Glori's vineyard, where the Cairoli brothers led 70 fighters against the papal troops. The pope's forces defeated the rebel group and the scattered survivors fled to join Garibaldi's army. Enrico Cairoli was killed in battle and died beneath an almond tree, and a monument in his honour can still be found in the park today.
In 1905 Rome repossessed the property and in 1923 decided to make it a memorial park to all the victims of world war one, later re-dedicating the park to all Romans who died for their country. The city commissioned the architect Raffaello de Vico who enlivened the property by planting Mediterranean pines, oaks, chestnut and olive trees. Lest the park-goers forget the sacrifices of the past, de Vico designed a large iron cross to stretch toward the sky, reminding people of the tragedy that preceded the beauty of the park.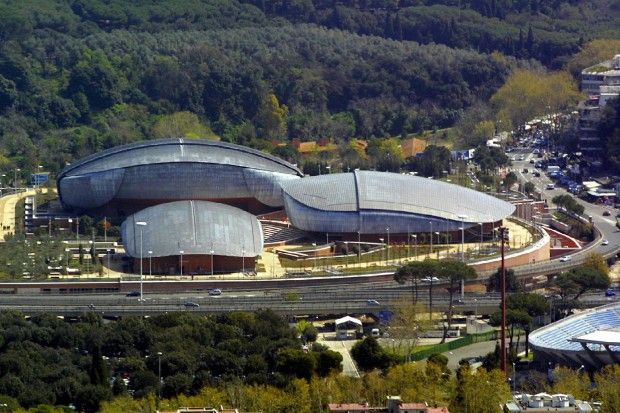 But the true message of the park is one of hope. A permanent art installation entitled Crossing the Threshold intersperses the sculptures of artists Canevari, Mattiacci, Castagna, Kounellis and Staccioli (between the trees to convey the connection between art and nature and to show the possible transition from pain to peace.
The park is also home to a number of houses and facilities for those battling AIDS, operated by the Catholic charity Caritas.
The park welcomes families with children with its green spaces, play areas and ponies for hire.