Hidden cloisters provide a silent refuge in the heart of Trastevere.
The Nuovo Regina Margherita hospital in Trastevere houses one of Rome's more unexpected treasures: the tenth-century monastery of S. Cosimato and its beautiful cloisters.
The building became a convent in the 13th century before becoming a city hospice in 1891 and then finally, in 1960, assuming its current role as part of the Nuovo Regina Margherita hospital.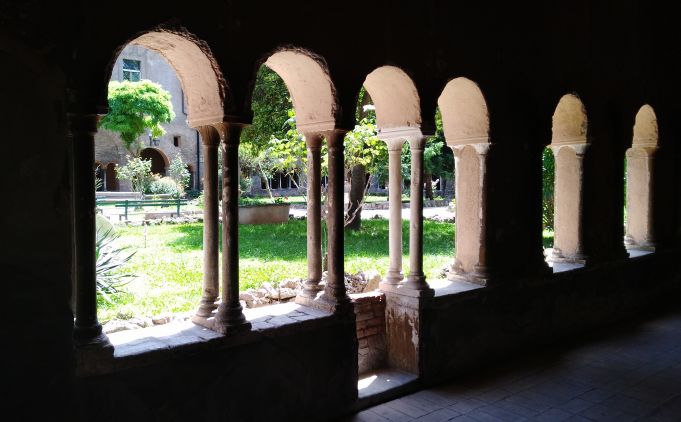 The complex contains two beautiful cloisters: one dating from mediaeval times, built in 1244, while the later Renaissance cloister was built in 1475.
The cloisters offer a silent refuge from the bustle of Trastevere and can be accessed via the hospital's main gate, on Via Emilio Morosini 30, entering the courtyard to the right of the information office, then following the "C.U.P." signs to the left.
General Info
Address
Via Emilio Morosini, 30, 00153 Roma RM, Italy
View on Map
Secret Rome: Cloisters of S. Cosimato
Via Emilio Morosini, 30, 00153 Roma RM, Italy