Palma Bucarelli by Alberto Savinio.
Two important figures in the 20th-century Italian art world meet in Alberto Savinio's tiny portrait of Palma Bucarelli, the legendary director and superintendent of Rome's Galleria Nazionale d'Arte Moderna from 1941 to 1975.
Savinio (1891-1952) was an Italian writer, painter, playwright and composer, whose work often dealt with philosophical and psychological themes. Born Andrea de Chirico, he adopted the Savinio pseudonym in 1914, largely in an attempt to differentiate himself from his increasingly famous older brother, the metaphysical painter Giorgio de Chirico.
Although small in size (20x24cm), Savinio's oil on canvas portrait is striking: Bucarelli looks piercingly at the viewer, one eyebrow arched slightly, her no-nonsense stare suggesting she wouldn't suffer fools gladly.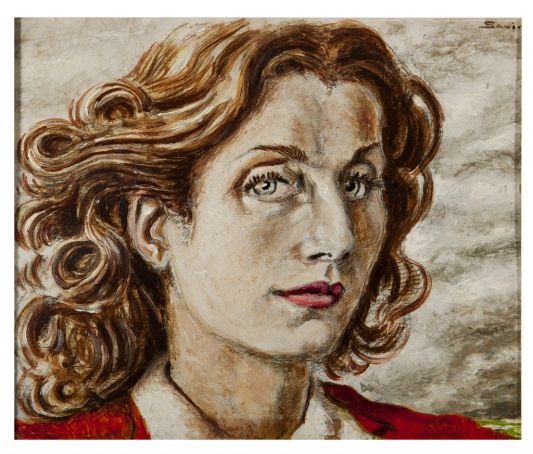 A fascination remains even in modern times for Bucarelli, a sophisticated, pioneering and powerful figure who was the first woman in Italy to be nominated as director of a museum.
Bucarelli's dealings with Savinio date back to, at least, 1943 when the newly-appointed director set about expanding the national collection by commissioning the artists she considered most important.
Savinio painted her portrait in 1945 and exhibited it for the first time the same year at Galleria La Margherita in Rome.
Today the portrait can be found in Room 13b of the Galleria Nazionale d'Arte Moderna, among other writers and intellectuals, allowing Bucarelli to continue to observe the gallery whose collection she shaped so remarkably.
Andy Devane