Hotel de Russie lights up Rome skies with Aurora Boreale installation.
Rome's Hotel De Russie underlines its commitment to the arts and the environment by celebrating the 2023 edition of Earth Day with an art installation by Italian artist Edoardo Dionea Cicconi.
The landmark hotel, located at the foot of the Pincio hill between Piazza del Popolo and Piazza di Spagna, presents Cicconi's monumental installation dedicated to the northern lights.
On 21 April, for one night only, the site-specific installation in the hotel's historic garden will light up the sky over Rome in a "sculpture of light", reproducing the colours of the Aurora Boreale.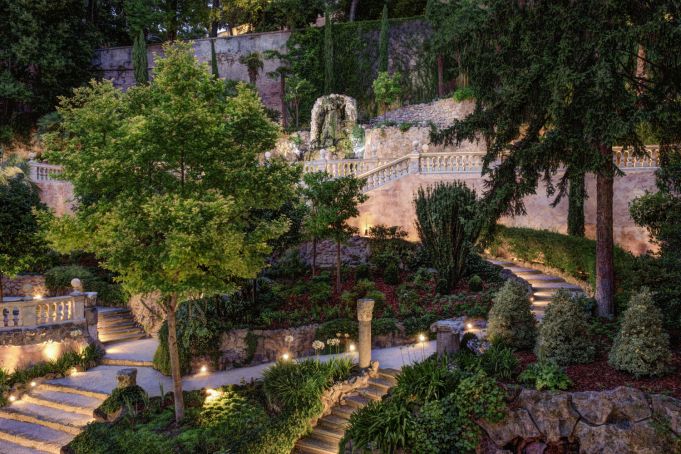 Cicconi's triangular prism of mirrors absorbs sunlight by day and becomes transparent by night and, from dusk, emits the colours of the northern lights.
Cicconi is the current artist in residence at Hotel de Russie which hosts a contemporary artist residency programme. The hotel's garden will host Cicconi's installation until 19 May.
For more details see Hotel de Russie website.
General Info
Address
Via del Babuino, 9, 00187 Roma RM, Italy
View on Map
Rome's Hotel de Russie marks Earth Day with northern lights installation
Via del Babuino, 9, 00187 Roma RM, Italy