31 Aug. The 13th edition of La Notte delle Candele takes place at Vallerano, a small town located about 60 km northwest of Rome, on 31 August.
The candle-lit programme of cultural events, including live music and performance, takes place from 21.00 on the cobbled streets of Vallerano.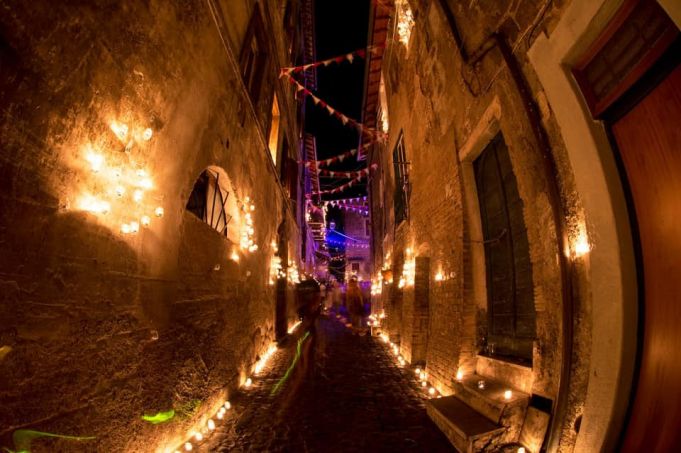 Each year the evocative festival attracts thousands of visitors from Italy and across Europe. This year however organisers are
limiting the crowds
by allotting tickets, available from the website.
For full programme and details of how to reach Vallerano, which lies about 13 km southeast of Viterbo, see website.
General Info
Address
01030 Vallerano VT, Italia
View on Map
Night of Candles at Vallerano near Rome
01030 Vallerano VT, Italia