The multidisciplinary exhibition Nero su Bianco currently on display at the American Academy in Rome explores Afro-Italian identity in contemporary Italy, from a cultural and social perspective.
The exhibition examines Italy's connections with Africa, from ancient Roman times to its brief colonial rule in north Africa during the fascist era, as well as highlighting the modern-day immigration of Africans to Italy and the racist chants in Italian football stadiums.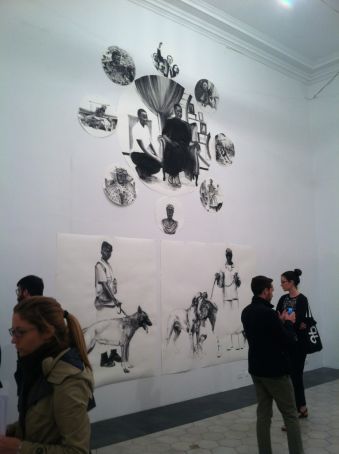 The subject of African identity through race, politics and culture is highlighted through photography, documentaries, drawings and installations by artists from Italy, Africa, Europe and the US.
This isn't an exhibition that can be understood with a fleeting glance, it requires time and patience in order to absorb and process the work, part of an important conversation currently taking place across Italy.
The exhibition can be visited until 19 July, Fri-Sun 16.00-19.00.
Iman Hussain