26-29 March. Wanted in Rome publishes the programme for the eighth edition of the IRISH FILM FESTA which takes place from 26-29 March at the Casa del Cinema in Rome's Villa Borghese park, near Via Veneto. All films are screened in their original versions with Italian subtitles. Entry is free but it is advisable to arrive early due to high demand for seats.
Thursday 26 March. Sala Deluxe.
17.00. Irish Classic: Adam & Paul (2004, L. Abrahamson).
18.30. A City Dreaming (2014, M. McCauley). The director will attend.
20.30. Welcome address by the Irish ambassador to Italy, Bobby McDonagh, followed by Poison Pen (2014, S. Benedict, L. Fitzsimons, J.Shortall), preceded by short film The Good Word.
Friday 27 March. Sala Deluxe
17.00. Special Screening: Ballymurphy (2014, S. Murray) The director and writer-journalist Silvia Calamati will attend.
19.00. Brendan Behan: The Roaring Boy (2014, M. Sweeney) followed by interview with actor Adrian Dunbar, chaired by John Mc Court (University Roma Tre) and Susanna Pellis (Director IFF).
21.00. Gold (2014, Niall Heery) preceded by short film The Weather Report.
Sala Kodak
17.00. Shorts in competition: The Measure of a Man - Coma - The Break - Keeping Time - Novena - Rúbaí - Deadly - I've Been a Sweeper. (All subtitled in English).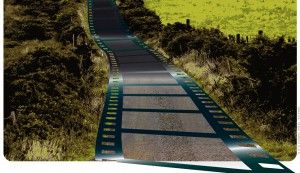 Saturday 28 March. Sala Deluxe
15.30. Shorts in competition: Somewhere Down The Line - The Weather Report - Anya - The Duel - Ghost Train - The Ledge End of Phil - The Good Word. Some of the directors will be in attendance.
17.30. Patrick's Day (2014, T. McMahon), followed by Q&A with the director Terry McMahon and the producer Tim Palmer.
20.30. Winning shorts announcement followed by #GaelicFocus. An Bronntanas/The Gift (2014, T. Collins) introduced by Barry McCrea (University of Notre Dame) film preceded by short Rúbaí.
Sunday 29 March. Sala Deluxe
15.30. Song of the Sea (2014, T. Moore), preceded by screening of winning animated short film.
17.30. Frank (2014, L. Abrahamson). Introduced by Fabio Villanis of the Hard Rock Cafè Roma, followed by public interview with Lenny Abrahamson, chaired by musician Maurice Seezer and IFF director Susanna Pellis.
20.30. Closing film: '71 (2014, Y. Demange), preceded by the winning live action short film.
For full details see website.