9 Sept. Rome's German Academy at Villa Massimo returns after its summer break with the ninth edition of raster-noton's electronic music festival Electric Campfire, at 20.00 on Friday 9 September.
The event, which takes place at the newly-refurbished Villa Massimo, is organised in collaboration with the raster-noton record label, founded in 1999 after a merger between Rastermusic and Noton.
One of the co-founders is Carsten Nicolai who was a fellow of Villa Massimo in 2007, and is better known under his musician pseudonym Alva Noto. Now one of the world's leading labels in the field of experimental electronic music, raster-noton undertakes projects based on the idea of merging sound, art, design and science.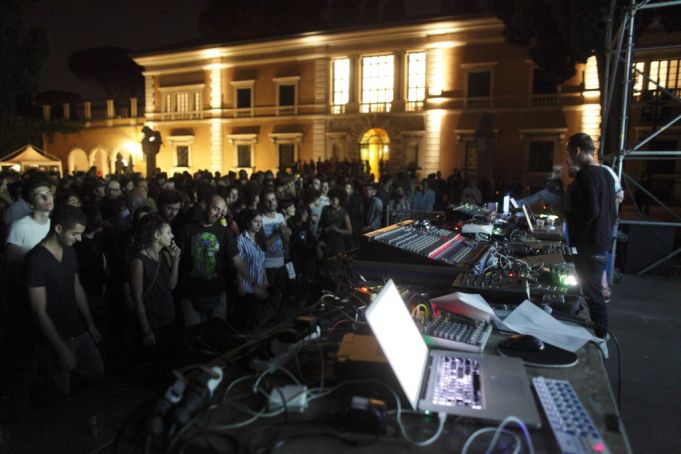 Initially Electric Campfire was held annually as Label-Party in Chemnitz, near Dresden in Germany. Roman editions of the festival began in 2007 when Nicolai was based at Villa Massimo, and since then the event has gone from strength to strength, attracting big names from the electronic music scene.
This year is no exception with an impressive line-up featuring Robert Lippok, Atom™, COH aka Ivan Pavlov, Kyoka and the two founders Byetone and Alva Noto, plus special guest Dorit Chrysler.
The event is free but those wishing to attend must register via the academy's website from 11.00 on Wednesday 6 September, while tickets last.