23 Sept-13 Nov. The exhibition At the foot of the Pyramid: 300 years of the cemetery for foreigners in Rome is being held to mark the 300th anniversary of the city's Non-Catholic Cemetery. Comprising important international loans, the exhibition is the first to reveal how artists have depicted the so-called Protestant Cemetery from the 18th to the early-20th centuries.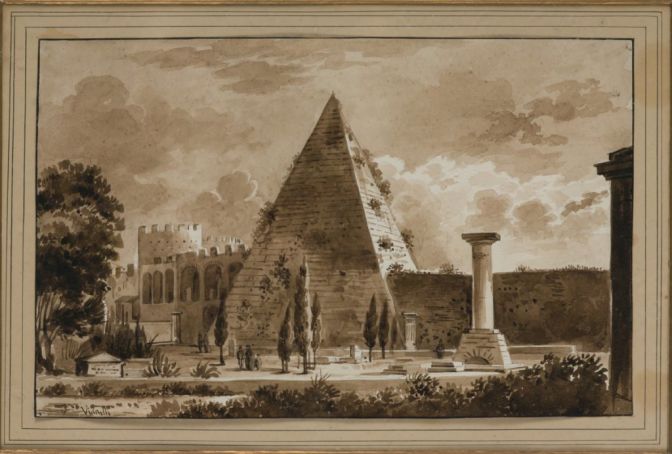 The more than 40 European and American paintings, drawings and prints on display reflect the cemetery's beauty as well as documenting its history and gradual transformation. The exhibition includes works by artists including Turner, Crane, Roesler Franz, Karl Friedrich Schinkel and Munch.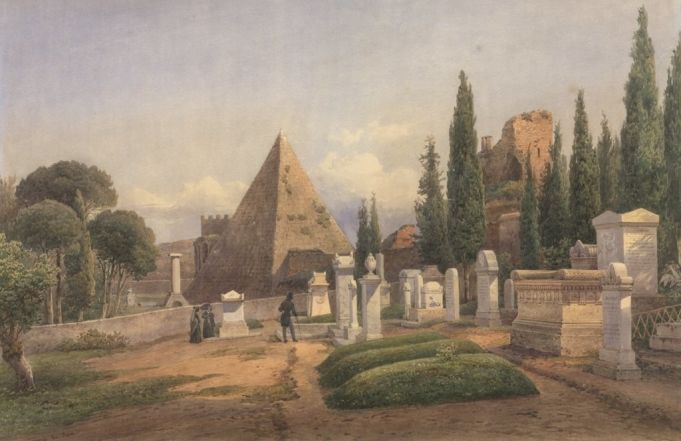 Curated by Nicholas Stanley-Price, the exhibition is organised by the Non-Catholic Cemetery and the Casa di Goethe, under the auspices of the 15 embassies that administer the cemetery. The show's catalogue is published in English, Italian and German.