Woman gives birth at Rome's Fiumicino airport
Brazilian woman went into labour while waiting to board at Fiumicino.
A Brazilian woman gave birth to a baby boy in Fiumicino airport after going into labour while about to board a transatlantic flight on the morning of 22 January.
The 38-year-old woman, named in local media as Cristina Vidiani De Jesus Santo, was reportedly in the "final days" of her pregnancy and had landed in Rome earlier that morning on a flight from Madrid.
The drama occurred while she was waiting to check-in for an Alitalia flight to São Paulo in Brazil.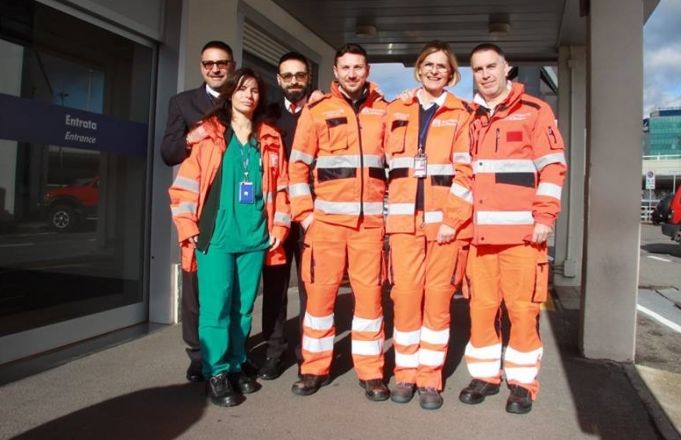 The airport's emergency medical team intervened swiftly, led by Greek doctor Ioanna Galanou, who assisted in the safe arrival of a four-kilo baby named Adrian, born in the transit area near Gate C8.
Mother and baby, both in good health, were transferred immediately to G. B. Grassi hospital in Ostia.
Photos Aeroporti di Roma (AdR)
General Info
Address
00054 Fiumicino, Metropolitan City of Rome, Italy
View on Map
Woman gives birth at Rome's Fiumicino airport
00054 Fiumicino, Metropolitan City of Rome, Italy