Church leaders and politicians express concern for future of asylum seekers following surprise closure of major reception centre outside Rome.
The CARA reception centre for asylum seekers at Castelnuovo di Porto north of Rome is to be shut down completely by 31 January, leading to the transfer of its 535 residents, who were given just a couple of days' notice of their impending departure on 23 January.
The destination of the migrants at CARA, Italy's second-largest asylum seeker reception facility, remains unclear, prompting concerns for their future. Some have already been transferred to centres in the southern Italian regions of Basilicata and Campania, however others have left on foot and have been spotted at bus stops bound for Rome.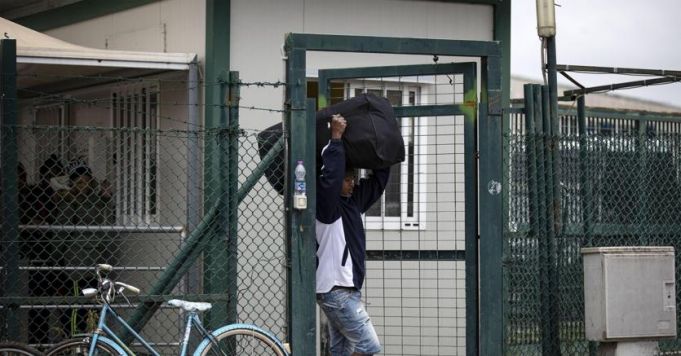 The closure of CARA is reportedly in compliance with the government's newly-introduced security decree, also known as the Salvini decree after Italy's deputy premier, interior minister and leader of the far-right Lega. The controversial anti-immigration legislation removes humanitarian protection for those not eligible for refugee status but are otherwise unable to return home.
CARA had received numerous awards for its integration policies and gained international attention in 2016 when Pope Francis travelled there to wash the feet of 12 refugees as part of an annual Easter tradition. Over the last decade the centre welcomed some 8,000 migrants, 700 of them minors.
The migrant centre has strong support from members of the local community who joined church leaders in a silent march in solidarity with the migrants on the evening of 22 January.
The town's mayor Riccardo Travaglini responded to the situation by inviting a 24-year-old Somalian woman - whose two children are left behind in Mogadishu - to stay in his own house as a guest of his family, according to Italian daily newspaper Corriere della Sera.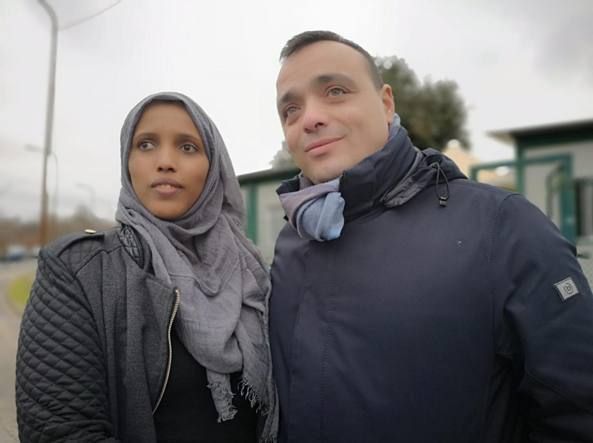 Local parish priest, Fr José Manuel Torres from Mexico, told the Religious Information Service: "We are displeased and worried. We are asking that [the migrants] not be treated like livestock."
The bishop of Porto-S. Rufina, Gino Reali, said: "It is absurd to interrupt well-established integration projects", condemning the "undignified method of transfer for the women, men and children who have dramatic stories behind them." The bishop asked: "What future do we offer these people? What image of civilisation are we giving?"
The interior ministry says the closure of the facility will lead to savings of about €1 million a year in rent, according to a report by Italian news agency ANSA.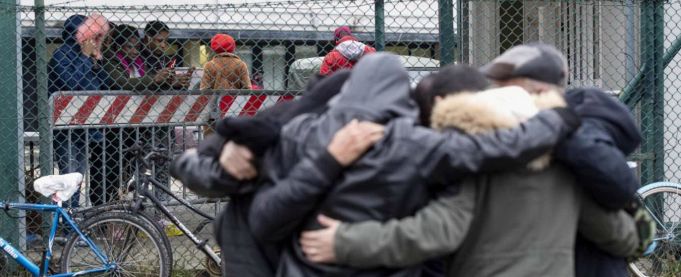 The move has resulted in a political backlash, with Roberto Morassut of the centre-left Partito Democratico (PD) condemning the manner of the migrants' transfer which is being conducted "without adequate notice, separating women, men and children, in a manner reminiscent of the Nazi concentration camps."
Interior minister Matteo Salvini used sarcasm to respond to the criticism: "Salvini deports the children, the migrants. Racist, fascist, Nazi ... space balls. All the guests who were inside, and who have the right, will be transferred with just as much generosity, because if you are here to ask for political asylum, you can not expect to go to Cortina" [referring to the exclusive skiing resort of Cortina d'Ampezzo in north Italy].
Cover image: La Stampa
General Info
Address
00060 Castelnuovo di Porto RM, Italia
View on Map
Controversy over closure of Rome asylum seeker reception centre
00060 Castelnuovo di Porto RM, Italia