S. Severa Castle near Rome included in Time's 2019 list.
The beachside Castello di S. Severa, located about 50km north of Rome, has been listed in the 2019 edition of the
World's Greatest Places
by American weekly news magazine Time.
The mediaeval castle, which is home to a museum complex as well as "Europe's most beautiful youth hostel", was selected by Time for its "beauty, uniqueness and for being accessible to all."
Nicola Zingaretti, president of the Lazio Region which owns the castle, said: "I am particularly proud of this report which recognises not only the great historical heritage represented by the castle but also the work that our administration has carried out to make such an important public good accessible to all."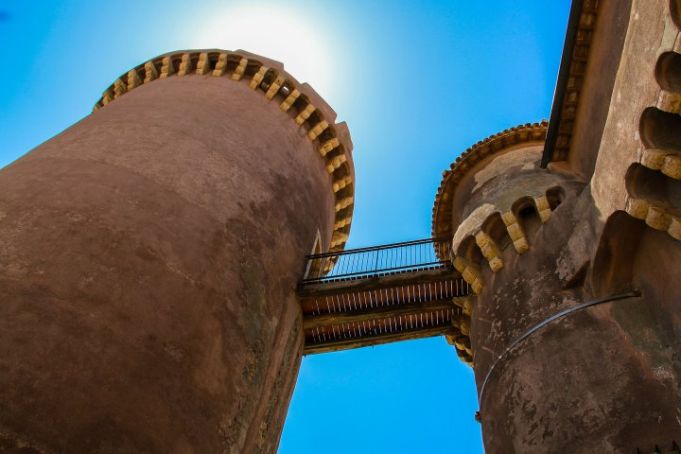 "Want to stay in a medieval castle for less than $50 per night? Look no further than this 14th century beachside citadel, which now functions as a hostel. The site—a short train ride from Rome—touts more than 2,000 years of fascinating history, with owners that ranged from the Catholic Church to Roman aristocracy. After four years of restoration, the castle and its adjacent buildings now function as a museum complex and hostel that sleeps 42. Despite the coastal grandeur, it is relatively low-frills: guests are responsible for seeing to their own breakfast in its communal kitchen. Visitors can explore the grounds, learn about ancient sea navigation or relax on the public beach beyond its walls. On Mondays, the castle is closed to the public—allowing hostel guests to roam free from crowds." —Wilder Davies,
Time
.Dating to the 14th century, the castle passed through the hands of numerous owners until being acquired by the Order of the Holy Spirit, which owned it for 500 years. In 1980 it become the property of the Lazio Region and today is managed by
LAZIOcrea
.
In recent years the castle and its beach have hosted an ever increasing number of cultural and sporting events, from surf expos to international animation festivals.
S. Severa is situated less than 10km south from the popular resort of S. Marinella, off the Strada Statale 1 Via Aurelia, and can be reached by the Civitavecchia train from Rome.
For full details see Regione Lazio website. Cover image LAZIOcrea.
General Info
Address
SS1 Via Aurelia, 00058 Castello Santa Severa RM, Italia
View on Map
Time lists beachside castle near Rome among World's 100 Greatest Places
SS1 Via Aurelia, 00058 Castello Santa Severa RM, Italia