Manufactured and distributed in every region of Italy, the wine production business is quite significant.
Here is a list of some the top wine producers in Italy that you should look out for when buying your next bottle!
Marchesi Antinori
Based in Tuscany, Marchesi Antinori is one of the most significant and well-known wine producers in Italy and has national and international locations and business.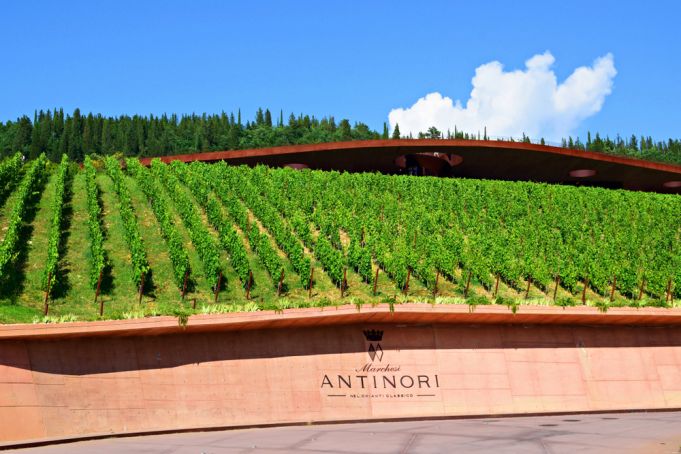 Photo credit: Simona Bottone / Shutterstock.com
Manufacturing an estimated 20 million bottles annually, Antinori is one of the most vastly produced and distributed companies in the country.
The business has Giovanni di Piero Antinori to thank for its origination when he entered the Florentine Winemakers' Guild in 1835, marking their family's 26th generation in the wine production industry.
One of the most famous Antinori wines is called Tignanello, produced in 1970. Appropriately, this is also the name of the vineyard in which the grapes are harvested, consisting of 57 hectares (140 acres).
Tignanello is famous for its production without white grapes, rather Sangiovese, a red wine grape, and a combination of the red wines Cabernet Sauvignon and Cabernet Franc.
Through their passion for innovation and dedication to the wine industry, the Antinori family has been able to maintain their legacy and tradition for over 600 years.
Benanti
Located in the Sicilian region on the Mount Etna slopes, Benanti is a well-renowned Italian wine producer. Giuseppe Benanti created the winery in 1988, although wine production has been prevalent in the Benanti family since the late 1800s.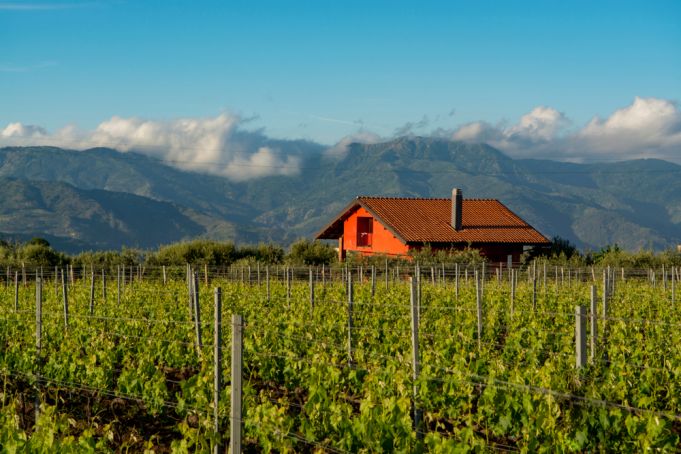 Benanti is situated on 24 hectares (59 acres) of land on four slopes of the volcano and creates wine from indigenous grapes native to the Etnean land. Grown on vines that are between 12 and 100 years old, the grapes are implanted in soil that is rich with minerals aiding in their healthy production.
An elegant and classic Benanti white wine, Pietra Marina has a dry and acidic taste that comes from Carricante grapes. This wine is named for the volcanic environment and is an iconic item in the Benanti collection.
Producing high-quality and esteemed wines, Benanti's unique location continuously draws in business and production, fostering its respected reputation.
Gaja
Gaja, a distinguished wine producer in Piedmont, Italy, was founded in 1859 by Giovanni Gaja. The company began with only 2 hectares (5 acres) of land, but by the late 1900s the business grew immensely.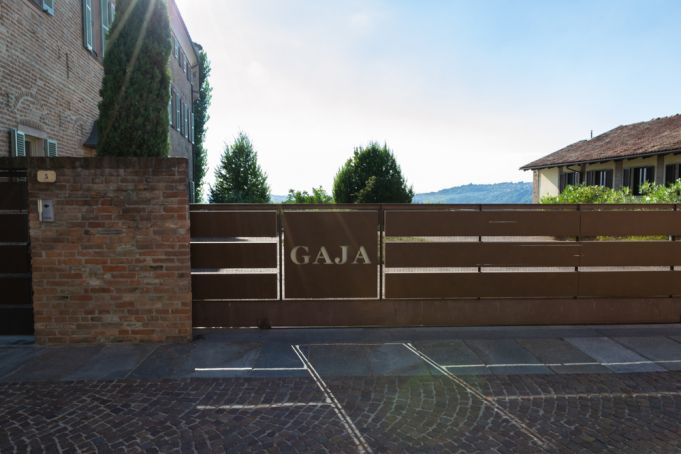 Photo credit: ALE_SHOT / Shutterstock.com
They acquired more land, totaling to around 101 hectares (249 acres), expanding the company physically and economically.
Gaja's Barbaresco wine has been produced since the company's founding in 1859. This luxurious red wine is created with Nebbiolo grapes and was introduced to an extensive audience through Gaja's business.
Furthermore, Gaja prides themselves on implementing an initiative to combat global warming by planting hundreds of Italian cypress trees near the vineyards.
A unique aspect of the Gaja production method is that they do not invest their resources abroad. Producing and distributing around 30,000 cases of wine each year, Gaja is quite successful despite their lack of international presence.
With its modern and progressive values, Gaja is able to maintain its popularity and success within Italy and remains one of the most reputable Italian wine producers.
Masseto
Masseto, entirely devoted to producing the red wine Merlot, is based on the coast of Tuscany. The vineyard is located on 6.6 hectares (16.3 acres), on what was previously a clay quarry.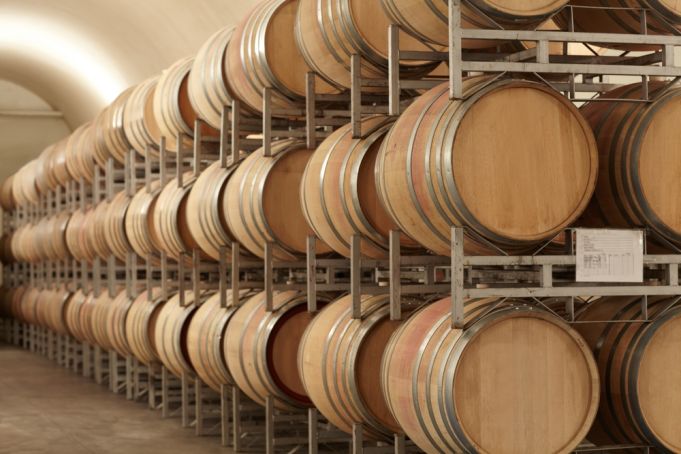 Producing around 35,000 bottles of a year, Masseto has been in the production industry since the 1980s, making it a more recent development than many other Italian wine businesses.
Masseto has taken mindful action of climate change and has shifted the vineyard to completely organic farming just over 10 years ago in 2012.
In 2021, Masseto's luxurious wine was worth almost 900 Euros per bottle, on average (20). Due to the select number of bottles produced annually and its iconic title, this brand of wine is sought out by collectors all over the world.
Santa Margherita
Santa Margherita, famous for selling Pinot Grigio, is Italy's largest producer of this delicious wine. Santa Margherita is known for its impeccable quality, as it was showcased as "Winery of the Year" in 2021.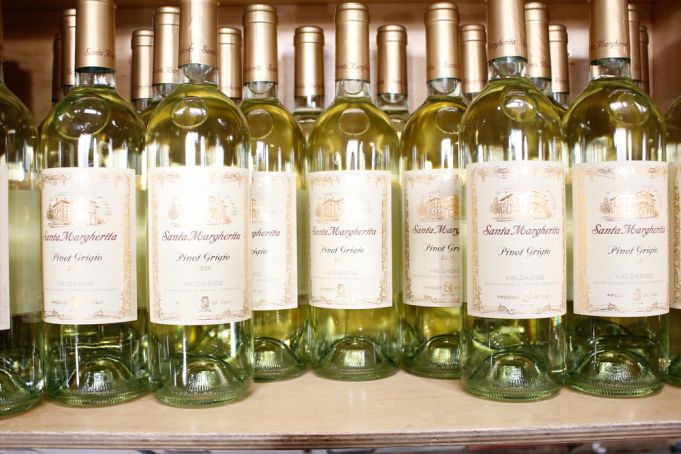 Photo credit: The Image Party / Shutterstock.com
Settled in vineyards around Italy, Santa Margherita was established in 1935 by Count Gaetano Marzotto as a tribute to his wife, Margherita Lampertico Marzotto. The business has many locations including but not limited to Veneto, Lombardy, and Sicily.
Uniquely, in 1965, the company decided to implement a new method of winemaking to their traditional process and used pink Pinot Grigio grapes to produce their wine. This iconic wine described as having a "light, crisp style" is manufactured in Valadige and is distributed to 85 countries.
Santa Margherita creates their wine with the highest quality and continues to emphasize sustainability practices in attempt to save energy and reduce pollution. With these continuous efforts and international distribution, Santa Margherita maintains its respectable legacy within the Italian wine production industry.
Casa Vinicola Zonin
Casa Vinicola Zonin, recognized for their sparkling wines, namely Prosecco, is located in the Veneto region of Italy.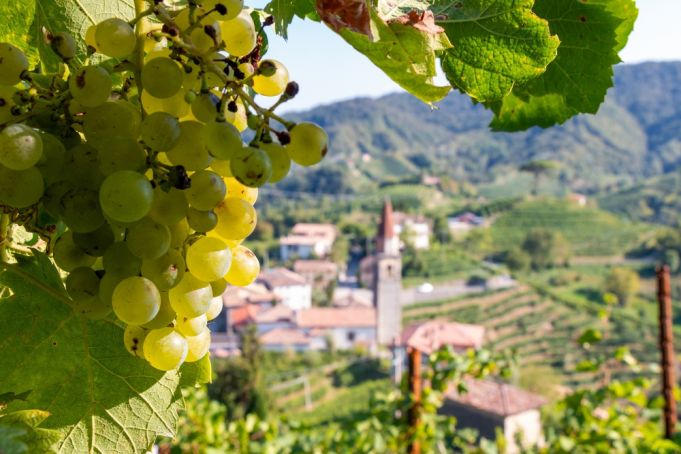 Furthermore, they own 9 wineries throughout the country and 1 in the United States, totaling to over 2000 hectares (5000 acres) of land.
Although the business originated in the early 1820s in Gambellara, Zonin was formally established as a brand in 1921 by Domenico Zonin.
One of Zonin's most famous wines is their Prosecco, as it was awarded two winning titles ("Wine of the Year By Country" and "Sparkling Wine of the Year By Glass") at the Sommeliers Choice Awards in 2019. With crisp and citrus flavors, Zonin's Prosecco has an incredibly versatile taste, as it is known to be paired well with salads, seafood, and even desserts.
Casa Vinicola Zonin is one of Italy's largest family-owned winemaking producers, continuing to manufacture, sell, and distribute high-end wine all across the globe.
Tenuta di Fiorano
Founded in the 1940s by Prince Alberico Boncompagni Ludovisi, the Italian wine company Tenuta di Fiorano is located in the Eternal City, Rome.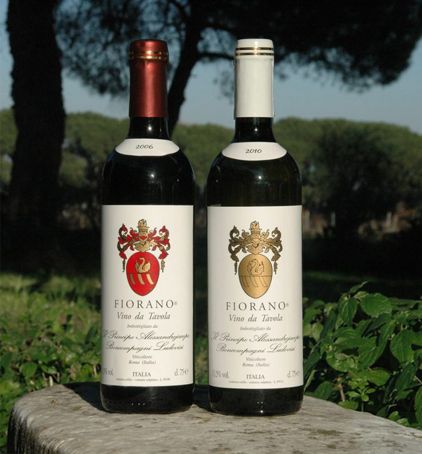 Tenuta di Fiorano consists of approximately 200 hectares (500 acres) of land where their remarkable wines are manufactured.
In 1998, Prince Alessangrojacopo Boncompagni Ludovisi inherited Tenuta di Fiorano, and he is the current owner of the company. He notes that the business "cultivated Cabernet Sauvignon, Merlot, and Sémillon grapes…when no one else was doing this in Italy," highlighting the innovative techniques and methods that the corporation are based upon.
One of the most famous wines in the Tenuta di Fiorano collection is their Fiorano Red. This wine is created using Cabernet Sauvignon and Merlot grapes, emitting "smoky" and "balsamic" flavors.
The Tenuta di Fiorano legacy has been preserved over many years and continues to uphold its esteemed status of being one of the most significant wine producers across Italy.