Ostia district of Rome becomes home to an unexpected statue of Neptune.
A mysterious statue of Neptune, which appeared unexpectedly on Rome's coast in recent days, has become the focus of much attention in the Ostia neighbourhood of the capital.
The majestic statue, by an unknown artist, has been anchored to the rocky shoreline with steel straps and cement, securing it against the waves.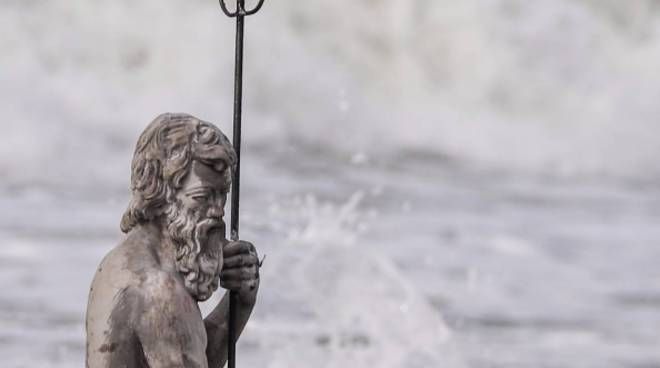 The sculpture, complete with trident, is located about 100 metres to the western side of Ostia's pontile, or pier.
General Info
Address
Ostia, Metropolitan City of Rome, Italy
View on Map
Statue of Neptune appears on Rome coast
Ostia, Metropolitan City of Rome, Italy