Visiting Italy and experiencing its culture is an exciting thing, but moving there as an expat brings new challenges, not least getting used to the cultural differences. From social etiquette to business culture, there is a lot to learn to integrate in a new country.
Packed with useful advice from people familiar with life in Italy, this article looks at important aspects of Italian culture that should help you quickly start acting and living like a local rather than a tourist.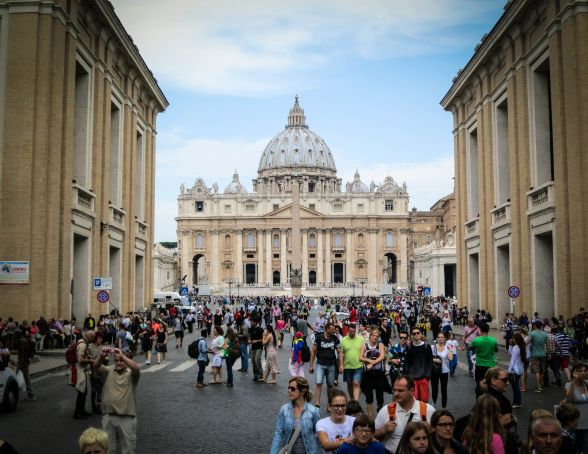 Business and work
Having moved to Italy to manage a 1,000-year-old castle, American expat Stefanie Grassley has found the difference in business culture dramatic;
"Living in the US is so easy, you can get whatever you need, and everyone wants to help you. Here in Italy you have to convince them to take your business. It's nearly impossible to arrange things over the phone before meeting in person. When we want to make an order or even inquire about a catering company's pricing, the only response we get is an invitation to come meet in person.
"It is really important for Italians to meet face to face before they can trust you. Even those companies who we have worked with before won't send a simple email response to me, instead they say they will come to meet later in the week."
Building trust in face to face meetings is largely built on dress, which is large part of the culture. Wearing fashionable clothing reflects your status and success, meaning it is vital to dress well to make strong first impressions in meetings. This means formalwear in dark colours for men and elegant, but conservative style for women.
Social
Being 'fashionably late' is expected in Italy. For business meetings you should still be punctual, but for social occasions, arriving up to half an hour late is generally expected. If you are invited to dinner, it is polite to bring a small gift of flowers or chocolates, however drinks should not be offered as gifts unless they are of a high quality.
Socialising is a very important part of Italian culture. La Passeggiata is a tradition that occurs nationwide most evenings, usually between 5pm and 8pm. The ritual sees the community come together to socialise after the working day ends.
Making a good impression through appearance is very important across all levels of Italian culture, with the idea of Bella figura meaning more than just dressing well, it also refers to your confidence and demeanour. La Passeggiata is the ideal opportunity to dress up and integrate in this culture. The tradition varies city to city, but most have a piazza or square where people congregate.
Whether you are window shopping, enjoying coffee or watching the sunset, dress smart and take your time and soon this tradition will help you to become a part of the local culture.
Healthy Living
Italian travel writer Angela Corrias explains how important leading healthy lifestyle is in Italian culture:
"Italians like to eat well, we take the time to make our food both taste and look good. We also care about where what we eat comes from, the organic and locally-sourced ingredients are becoming always more popular, as well as a healthy way of cooking.
"Staying fit is also important so it's not uncommon to see people jogging, even in Rome's traffic. Cycling and going to the gym are also popular."
Healthy living is certainly important, but anyone can fall ill. Luckily, the healthcare system in Italy is likely to sound familiar to European expats.
"Expats coming from other countries of the European Union will have their health card or number with which I think they will access all the public facilities of the Italian healthcare system."
However, as with many public health services, there can be long waiting lists for treatments. For expats who wish to avoid these waits or need to talk to English-speaking doctors should consider taking out global health insurance before relocating.
General
Something that may not have been noticed by tourists is that the majority of offices, banks and shops in Italy close at lunch, making the idea of going to the bank during your break close to impossible. While this makes running errands more difficult, it is a subtle way of helping you to use your breaks for relaxing and embracing the slower pace of life.
The month of August is also traditionally quiet. August 15th, is Assumption Day, a national religious holiday, also known as Ferragosto. Many shops and workplaces are closed for the day and this marks the beginning of the holiday weekend which would traditionally see small, family businesses close for vacanza (vacation) where they would take the opportunity to visit the coast, lakes or mountains to escape the heat of the cities.
There are many more conventions and cultural differences that will be found across the country and will differ from north to south. It is likely that you will fall foul on occasions but showing respect for tradition and an eagerness to learn will help to avoid causing offence and allow you integrate quickly into your new life.