Rome police remove political street art
Rome mural by Sirante featured Berlusconi, Salvini and Di Maio.
Rome police have removed a mural featuring Silvio Berlusconi, Matteo Salvini and Luigi Di Maio, portrayed playing cards in period costume, from a wall near the Quirinale where President Mattarella is holding the second round of formal consultations in an attempt to form Italy's new government.
The street art, signed by Sirante, appeared in the early hours of 13 April on a wall on Via de' Lucchesi, in front of the office of Italian news agency ANSA which was first to report the story.
Surrounded by a polystyrene gold frame, the Caravaggesque image was accompanied by a note from Sirante who described the political work as "representing a fraud" and containing "a moral warning."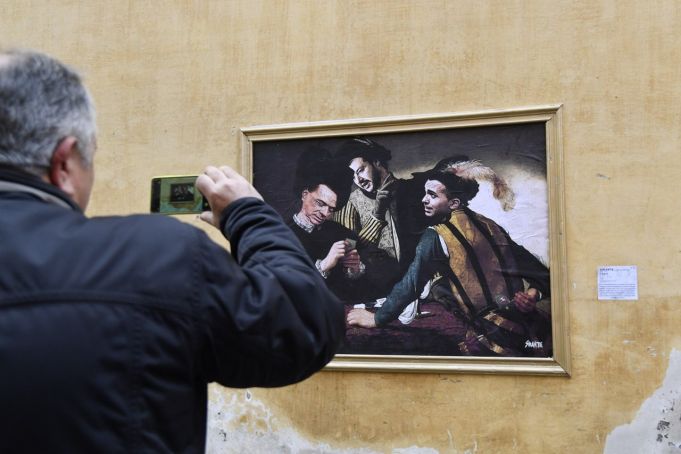 Sirante's work comes three weeks after a series of
controversial murals by Tvboy
- including an image of Salvini and Di Maio kissing - were removed from central Rome.
The second round of consultations on the formation of a government concludes on 13 April when President Mattarella meets his predecessor Giorgio Napolitano, followed by talks with Lower House Speaker Roberto Fico and Senate Speaker Elisabetta Casellati.
Photo ANSA