EUR hotels completely booked for weekend of Rome electric car race.
The
Formula E
race arrives in Rome on 14 April, resulting in major traffic disruption in the city's southern EUR suburb. The race will include 20 electric-powered cars with
19 laps
around the 2.8km circuit.
The race begins at Piazza Marconi before making its way along Via Cristoforo Colombo, taking in numerous
EUR sites
such as Palazzo dei Congressi, the Salone delle Fontane, the Obelisco di Marconi and the Nuvola convention centre.
For the first time Rome joins one of the 11 cities in the international Formula E championship which began in Hong Kong last December and concludes in Montreal in July.
The city's mayor Virginia Raggi has said that the E-prix proves that "Rome is not a museum but a leader in innovation" and highlights the capital's commitment to sustainable transport.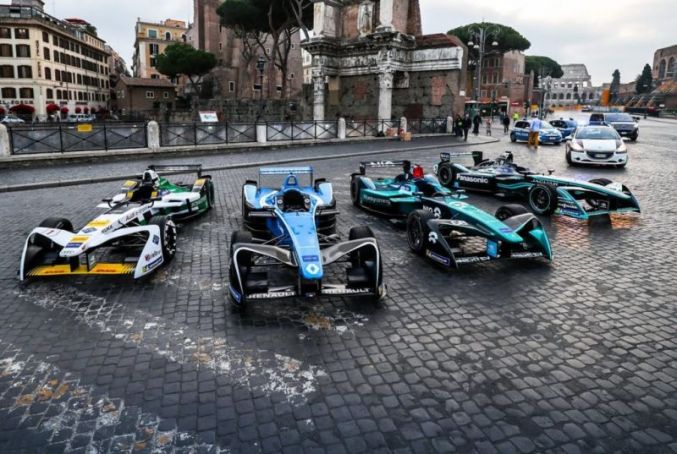 The electric cars emit almost
zero emissions
and are powered by batteries charged by glycerine. However despite the car's environmentally-friendly credentials, it is still capable of considerable speed – up to
225km
per hour, or 0-100km in three seconds.
The fully-powered car can run for just 25 minutes, meaning drivers must change vehicles roughly half way through the
Formula E race
which lasts about 50 minutes.
For full details see
Formula E website
.