Peregrine Falcons are breeding successfully in Rome after facing almost certain oblivion in Italy.
In recent years Italy's Peregrine Falcons have staged a successful comeback following decades of despair for the future of the birds which have now established themselves in cities across Italy, including Rome.
The falcons' Italian population was almost wiped out in the 1970s due to DDT, a pesticide which caused eggshell thinning, resulting in the mother peregrines breaking the eggs in their nests.
However since the banning of the poison in Italy in 1978, the majestic falco pellegrino has made a gradual return to Italian skies.
The birds' resurgence has been helped by conservationists who have installed artificial nests atop Rome's tallest and most isolated structures, from telephone masts to water tanks.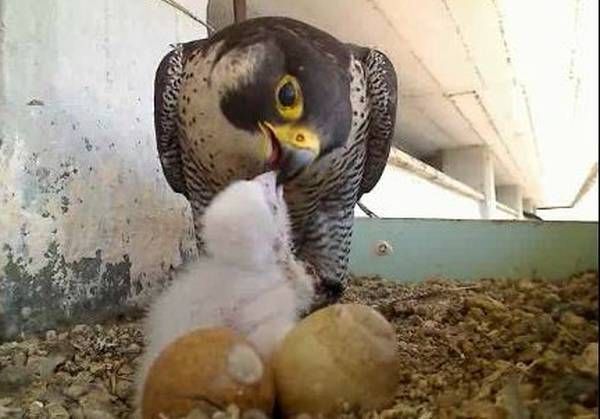 Rome's most famous pair of peregrines, Agar and Vento, has been breeding for years on the roof of the city's Sapienza University in the S. Lorenzo district, monitored by a
bird-cam
.
Peregrines eat mainly other birds, and can be witnessed dive-bombing Rome's
starlings
, pigeons and
parakeets
, however they will also eat small reptiles and mammals.
Today there are up to 20 nesting couples in Rome, according to the director of the capital's zoology museum,
Bruno Cignini
.
Rome's peregrines are not all living in isolated places, far from crowds, however. Some are living on the roof of the economy ministry on Via XX Settembre, others reside among the ruins at the Baths of Caracalla.