Ever noticed the green parakeets flying around Rome and wondered what they were and how they came to be living in the city?
Rome actually has two distinct species: the rose-ringed parakeet (above), a tropical Afro-Asian bird with red beak that takes over the tree-hole homes of Rome's woodpeckers; and the monk parakeet (below), a less flashy and more discreet South American variety that builds communal wicker-like nests.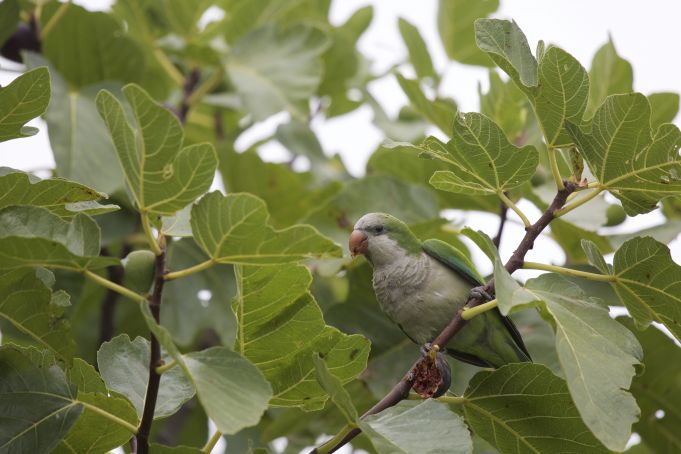 The two species of parakeets - which do not mix - escaped from aviaries and were released by private owners in the late 1970s and 1980s, establishing separate breeding colonies in green areas such as Caffarella, Villa Pamphilj, Villa Borghese and Villa Torlonia.
Now a familiar sight in tree-lined neighbourhoods across the city, the birds do not migrate and are among the few parrot species to have successfully adapted to living in an urban environment.