Annual vintage car rally arrives in Rome on 17 May.
A fleet of 450 classic and vintage cars from 34 countries arrives in Rome on the evening of Thursday 17 May, in the 2018 edition of the Mille Miglia rally between the northern Italian city of Brescia and the capital.
One of the world's oldest car rallies, the Mille Miglia began in 1927, taking place 24 times until 1957 and bringing international fame to luxury sports cars such as Alfa Romeo, BMW, Ferrari, Maserati and Porsche.
The 1,743-km Mille Miglia has been a regularity race since 1977, meaning that it is more of a rally than a contest, with precise average speeds maintained throughout. It is designed exclusively for classic and vintage cars, 450 of which are expected to arrive in Rome on 17 May before departing again the next day.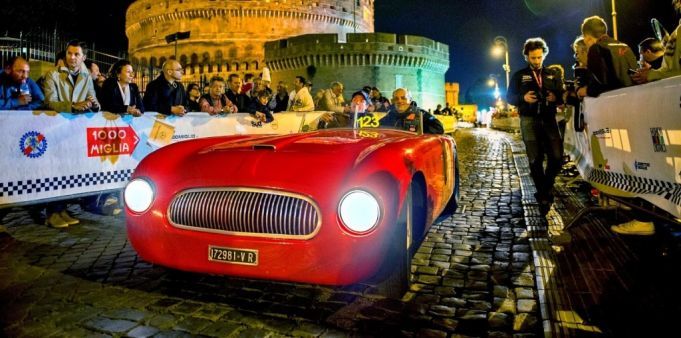 Teams come from all over the world, and the race is only open to cars produced before 1957 and selected from the models which took part in the original race.
The round-trip route between Brescia and Rome is similar to that of the original race, with the cars leaving Brescia on 16 May. The cars are expected to arrive on Rome's Via Veneto at about 20.15 on 17 May, before continuing the journey the following morning.