Dead fox believed to be Giglio, not Olimpia.
A search is underway for the owner of the dog presumed responsible for killing one of the two foxes resident at Villa Borghese, Rome's largest park.
A passerby recorded a video of the dog shaking the dead fox in its jaws on the afternoon of 13 May. The footage was then published on social media by the Associazione di Villa Pamphilj.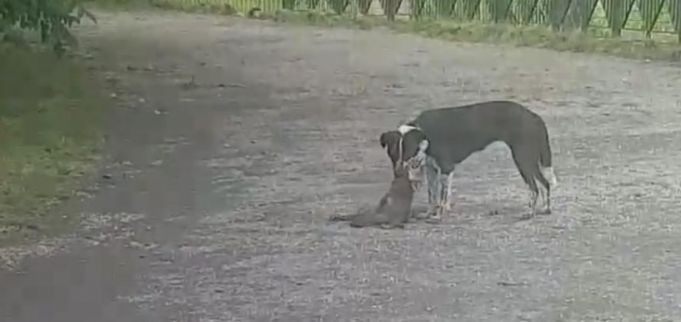 The body of the fox was subsequently removed from the scene, near the park's lake, and was later found hidden under freshly-broken branches in undergrowth nearby.
The association identified the fox "almost certainly" as Giglio, the so-called "fidanzato" of Olimpia, who made headlines recently as the "friendly mascot of Villa Pamphilj."
The video has provoked hundreds of comments from people asking why the dog was running free in the park without a lead, as well as others who query whether the dog actually killed the fox or found it already dead.
Questions also remain over who went to so much trouble concealing the body of the dead fox.
General Info
Address
Via Vitellia, 99, 00152 Roma RM, Italy
View on Map
Dog kills Villa Pamphilj fox
Via Vitellia, 99, 00152 Roma RM, Italy