Jerico mural at Rome's Pleistocene Museum
Rome unveils river mural by Jerico at Museo di Casal de' Pazzi.
Rome mayor Virigina Raggi inaugurated a new mural along the exterior walls of the city's Pleistocene Museum at Casal de' Pazzi in the city's Rebibbia district on 14 February.
Titled Riflessi, the large-scale mural by Roman street artist Jerico depicts an ancient river that once flowed where the museum stands today.
The mural occupies all four walls along Via Egidio Galbani, as if a single canvas, conjuring up a long-lost tributary of the Aniene river.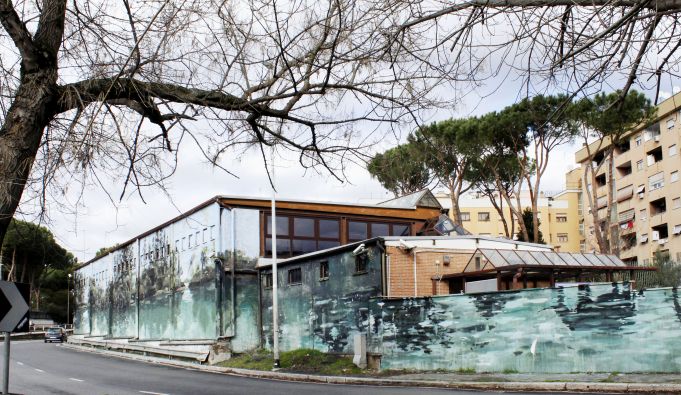 Known as the Museo di Casal de' Pazzi, the Plesitocene Museum opened in 2015. It contains the fossils and remains of prehistoric elephants, rhinos and aurochs, as well as traces of the first men who hunted the ancient creatures.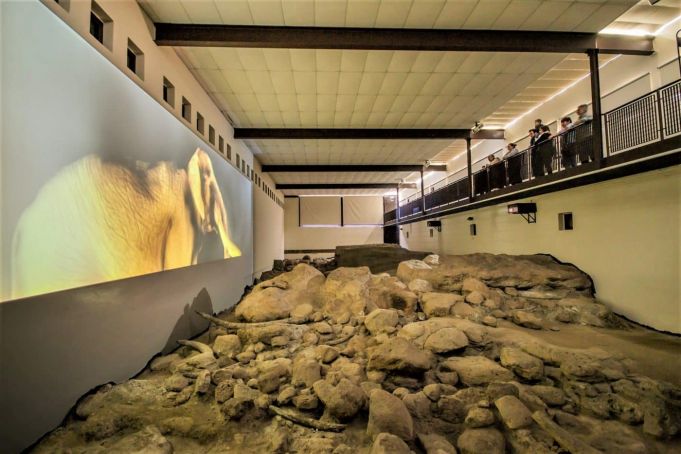 The museum's origins date back to 1981 when construction workers discovered an elephant tusk on the site. Further excavations revealed that there had been a river in the area about 200,000 years ago, and archaeologists unearthed some 2,000 fossils and flints, now on display.
The museum can be visited for free Tues-Fri 09.00-14.00, and Sat-Sun 10.00-14.00. For full details see website.
General Info
Address
Via Egidio Galbani, 6, 00156 Roma RM, Italia
View on Map
Jerico mural at Rome's Pleistocene Museum
Via Egidio Galbani, 6, 00156 Roma RM, Italia