Harding to succeed Sir Antonio Pappano in Rome.
British conductor Daniel Harding has been named the next music director of Rome's prestigious Accademia Nazionale di Santa Cecilia, one of the world's oldest music institutions.
Harding, 47, will take over from Sir Antonio Pappano who has served in the role since 2005 and will become chief conductor of the London Symphony Orchestra next year.
Harding, who in addition to his distinguished career in music is an airline pilot with Air France, will take up his new role in Rome in October 2024.
He will launch his five-year tenure with performances of Puccini's Tosca, to mark the centenary of Puccini's death, and Verdi's Requiem, to be held in one Rome's major basilicas, according to a statement from Santa Cecilia.
Daniel Harding
è stato nominato Direttore Musicale
dell'Orchestra e del Coro dell'Accademia Nazionale di Santa Cecilia.
Scopri di più: https://t.co/ztQosZl61s pic.twitter.com/AmTmJA7mpG

— Accademia Nazionale di Santa Cecilia (@santa_cecilia) March 6, 2023
Born in Oxford in 1975, Harding is the music and artistic director of the Swedish Radio Symphony Orchestra, a position he will relinquish in 2025 after 19 seasons.
Music director of the Orchestre de Paris from 2016 to 2019 and principal guest conductor of the London Symphony Orchestra from 2007 to 2017, Harding enjoys a close relationship as a regular guest conductor of the world's foremost orchestras.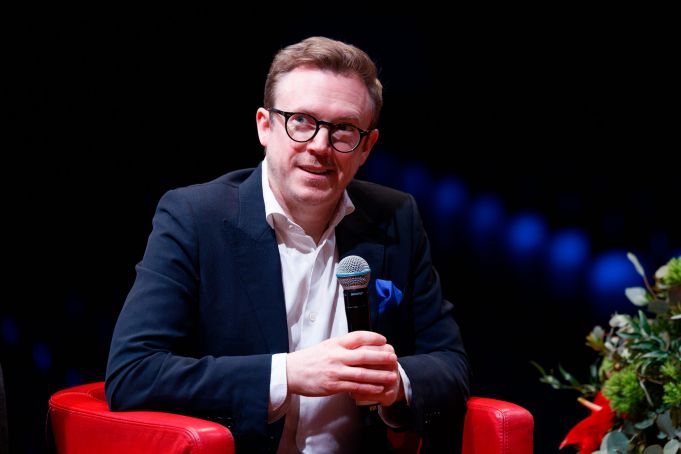 Harding has collaborated for 25 years with Santa Cecilia which he describes as "an orchestra and chorus of extraordinary warmth and generosity, who love to tell stories and transmit their enthusiasm for the music they're playing."
"It is a beautiful gift to be given the chance to become Music Director of a world class orchestra of such ambition in a city of incomparable historical and cultural significance."
Santa Cecilia president-superintendent Michele dall'Ongaro said that it was "with sincere enthusiasm and the greatest pride" that the academy welcomes Harding who he hailed as "one of the greatest talents around."
Complimenti a @djharding nominato Direttore Musicale dell'Orchestra e del Coro dell'Accademia Nazionale @santa_cecilia. Entrerà in carica nel 2024. Fieri che sia una figura di alto profilo come la sua a dirigere la prestigiosa accademia romana. La #musica è nel cuore di #Roma.

— Roberto Gualtieri (@gualtierieurope) March 6, 2023
In an interview with newspaper Corriere della Sera on Tuesday, Harding says he plans to continue working as a pilot, suggesting it as a job "for every conductor, because you are a member of a team, someone who has to make things work."
Currently living in Paris, Harding said Rome "can overwhelm you with energy and beauty", adding: "I want to know the city and its history."
Cover photo Musacchio, Ianniello & Pasqualini - Accademia Nazionale di Santa Cecilia