The natural beauty of Cervara has attracted artists for centuries.
Perched among the Simbruini mountains along the border between the regions of Lazio and Abruzzo, Cervara di Roma is located about 70 km from Rome.
At an altitude of 1,050 metres above sea level, Cervara is the highest historic centre in the province of Rome. It is part of the the Simbruini regional park, the largest nature reserve in Lazio, and offers sweeping views of the Aniene valley.
The origins of the hilltop village date back to the Benedictine monks in the eighth century, and its name is derived from the local population of deer (cervi) that once roamed freely in the area.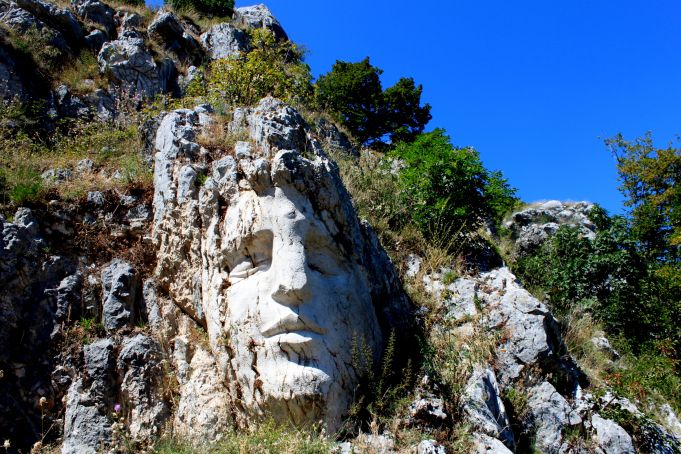 Since the 18th century, the natural beauty surrounding Cervara, with its stone streets and houses, has attracted artists from all over Europe, traces of whom are carved into the mountainside.
Among the most famous artists associated with Cervara are Joseph Anton Koch (1768-1839), Antoine Auguste Ernest Hébert (1817-1908), Oskar Kokoschka (1886-1980) and Sante Monachesi (1910-1991).
The painter and inventor Samuel Morse (1791-1872), who lived in Rome for a year from 1830, said that the "strangely grandiose" Cervara was "ruled, for the most part, by perfect silence."
In the 20th century the Italian film director Sergio Leone, of Spaghetti Western fame, filmed several movies in the village, while the celebrated composer Ennio Morricone has dedicated compositions to Cervara, of which he has been an honourary citizen since 2006.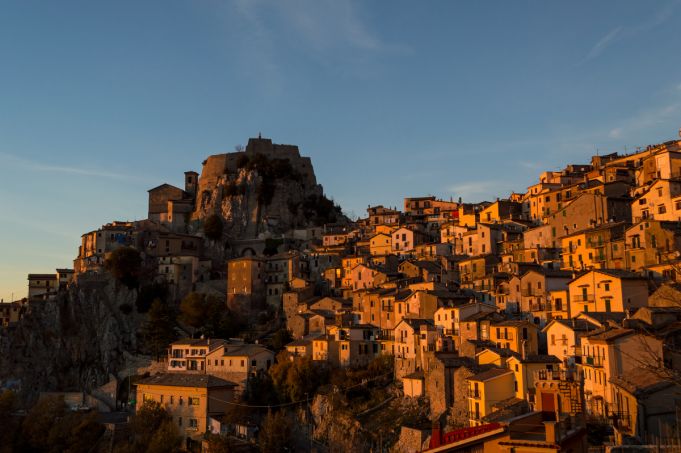 With just 450 residents and numerous mediaeval churches and sanctuaries to visit, Cervara is a pleasant day trip from Rome.
It can be reached by car via the Autostrada A24 Roma-L'Aquila, exit Vicovaro-Mandela, following Via Tiburtina-Valeria (SS5) as far as Arsoli, then taking the Strada Panoramica provinciale per Cervara.
By bus, take the Subiaco bus from the Ponte Mammolo station on the metro B line. Once in Subiaco take connecting bus to Cervara. For times tel. 800/150008.
Trains from Rome (Roma-Pescara line) go as far as Arsoli. From there take a taxi to Cervara.
For more details see Comune di Cervara website. Cover image Lazio nascosto.
General Info
Address
00020 Cervara di Roma RM, Italia
View on Map
Cervara di Roma: artists' hilltop village
00020 Cervara di Roma RM, Italia