Fox spotted on Via Gregorio VII in Rome
A fox was photographed walking across Via Gregorio VII, near St Peter's in Rome, on 17 May, days after the death "Giglio" the fox in the nearby park of Villa Pamphilj. Photo Tiziana Citoni.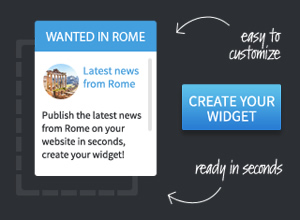 Latest classifieds
Guess pendant earrings 25,00 euro paymet in cash or thru Paypal pick upin the area of Rome or delivery shipping by request
accessories for sale NEW and ORIGINAL -roung stud rock earrings GUESS available in 2 colors: gold 20,00 euro silver 20,00 euro payment in cash or thru Paypal pick up in the...