Italy: Paliano remembers Willy with street art
Willy Monteiro Duarte, a 21-year-old beaten to death by a gang in Colleferro, has been immortalised in a mural by Milan street artist OZMO in his home town of Paliano, south of Rome. Photo Finestre sull'arte.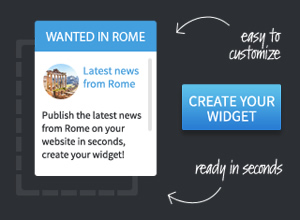 Latest classifieds
Sorry about the scene of jealousy, where are you? Ma vaffancu.    sernicolimarco@gmail.com
Parioli - Via Paolo Frisi - We have a very elegant apartment renting in a residential building in one of the most enchanting streets in Parioli with a fabulous view of the park Vil...
Affittasi stanza - Room for rent
Rent to non-residents minimum one month double room for single use Mazzini near Metro Lepanto two bathrooms kitchen balcony in historic building with doorman € 500.00 expenses incl...