The beach at Anzio south of Rome was carpeted in white thanks to a heavy fall of hailstones on 15 May. Photo La Repubblica.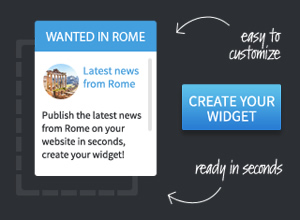 Latest classifieds
I'm a retired college prof who lived in Rome but was too busy to study the city properly. Now I've spent a few years learning what I should have known before, and I'm publishing it...
English Mother Tongue Teachers
Qualified Mother- tongue English Teachers required for Darby School of Languages. All types of classes with all levels: Children, High Schools, Adults, Privates and Business clas...
SAN GIOVANNI - VIA A. PROVANA - DISPONIBILE
San Giovanni - Next to Villa Wolkonsky San Giovanni - Right next to Villa Wolkonsky - the British Ambassador's residency and tram lines and 5-minutes from Metro A line stops Manzo...
Studio apartment near Piazza Navona
Piazza Navona – via di Parione - We have a lovely pied-a-terre / studio flat renting just steps away from Piazza Navona. The apartment is approx. 35m2 and is fully furnished and eq...