The beach at Anzio south of Rome was carpeted in white thanks to a heavy fall of hailstones on 15 May. Photo La Repubblica.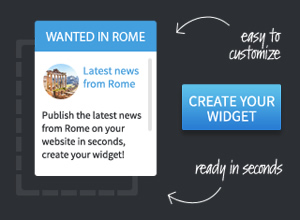 Latest classifieds
MONTEVERDE - Via Pietro d'Assisi
MONTEVERDE - Via Pietro d'Assisi - PERFECT FOR WFP STAFF!! We have a very quaint and elegantly furnished 1-bedroom flat in the heart of Monteverde renting to referenced individual...
Penthouse 400m2 renting in Aventino!
Via Aventina - We have an absolutely incredible penthouse renting just steps away from FAO! It is on the top two floors of a very elegant building with concierge service. It is a...
Being at home all day everyday is not easy. Do you have a sedentary lifestyle? Do you have back, shoulder and neck pain? Or do you feel the need for a quick workout but don't know...
Online English Tutor, British mother tongue. I can help with conversation and grammar. For more information contact Jessica : jska05@outlook.com