What do the films "Gladiator," "Roman Holiday" and "Angels & Demons" all have in common? You might think there isn't much to link Ridley Scott's swords and sandals epic with a 1953 romantic comedy and Dan Brown's mystery thriller, but they do all feature one special cameo: Rome's most famous sporting venue, the Colosseum.
The Colosseum, which started construction in 72 A.D. under the Roman emperor Vespasian, took eight years to finish and was originally named the Flavian Amphitheatre after Vespasian's family name. Built to house between 50,000 and 80,000 spectators and with an average crowd size of 65,000, it was very much the Stadio Olimpico of its day.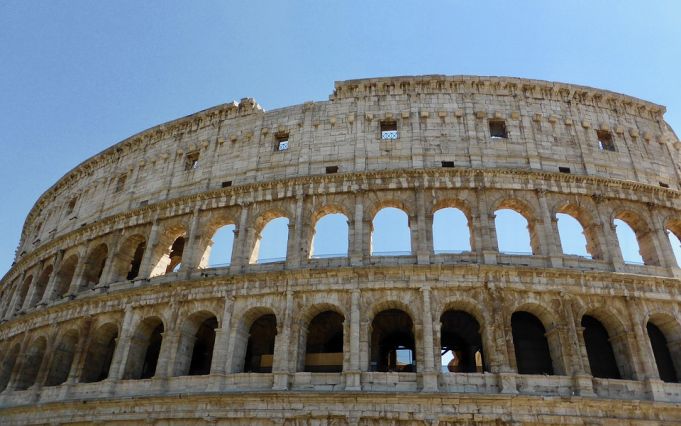 Ancient Rome's Greatest Sporting Venue
During its heyday, the Colosseum hosted not only gladiatorial contests but also animal hunts, horse racing, recreations of ancient battles, plays, executions and could even fill with water to stage mock sea battles!
Even when it fell out of use as an entertainment facility in the Middle Ages, the Colosseum remained an integral part of Roman life, living on as artisanal workshops, a fortress, a quarry housing a religious order and even becoming a Christian shrine. It is such an essential part of Rome that it features on the Italian 5 cent euro coin.
Have you ever wondered what it would be like to visit the Colosseum and see what it was like in the days of Ancient Roman, filled with baying crowds and battling gladiators? Well, the good news is that you can with a full virtual reality (VR) tour of the Colosseum as well as the ancient city of Rome.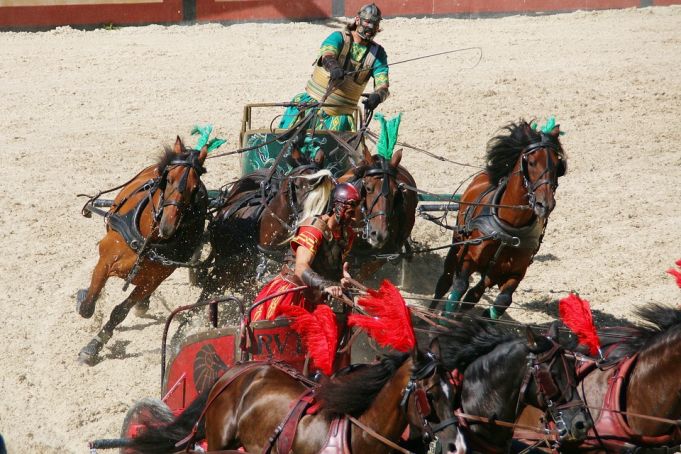 Stepping Back in Time
VR technology has come leaps and bounds in recent years, transforming from an expensive curiosity into a widely available form of entertainment. Advances in VR technology have opened up a huge variety of experiences, allowing users to explore the depths of the ocean, take a seat at a high-stakes poker table, fly a helicopter or even stand on the set of their favorite TV show.
With a small group, an experienced local guide and 3D Oculus Rift glasses, you'll venture through the vibrant and lively streets of modern Rome and receive a guided tour before putting on your glasses and stepping back in time to experience ancient Rome in all its glory.
As well as the Colosseum, you'll be able to see VR recreations of the Roman Forum and the Imperial Forums in full 3D, standing in the beating heart of ancient Rome's social and political life. You'll also be able to visit the gladiators' barracks, also known as a ludus, and experience what it was like to live, train and fight as a gladiator in the Colosseum.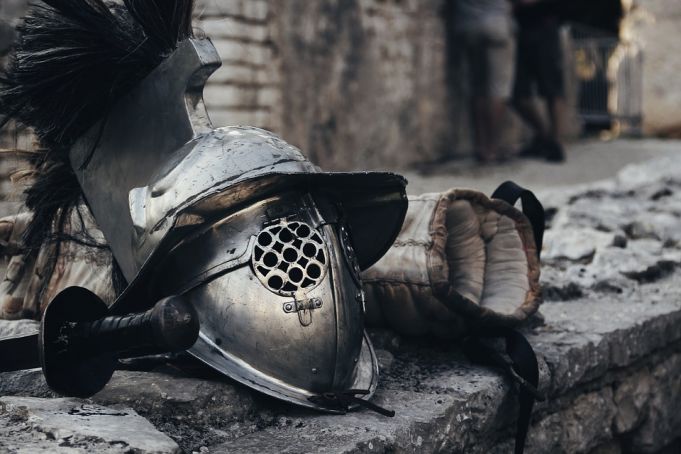 The Full Roman Experience
Once you've finished taking in the incredible sights of the Colosseum, recreated in its full glory in VR, Rome has much more to offer you.
If stepping back in time in VR hasn't scratched your history itch, then Rome has some of the oldest museums in the world for you to visit. The Capitoline Museums are the oldest public museums in the world and feature everything a history buff could want, from paintings by artists such as Caravaggio and Titian to a collection of ancient bronze statues donated by Pope Sixtus IV.
A visit to Rome wouldn't be complete without sampling some traditional Italian street food. So, if all the history has left you hungry, then head over to the Testaccio quarter of Rome and wander through its huge covered market. You can find gourmet sandwiches, pizza, pasta and craft beer and wine, everything you need to top off a day in the arena.
So, whether you're looking for fantastic street food, culture, art or a chance to step back in time and enjoy the spectacle of the world's largest gladiatorial area, Rome does have something for everyone!