TEDxRoma to focus on the impact of artificial intelligence, exponential technology and frontier technology on society with a day-long event in Rome.
4 May
. TEDxRoma, the international format that brings together the brightest minds in the field of technology, economics, entertainment and design, returns to Rome on 4 May, taking place at the Roma Convention Center "La Nuvola" from 10.00-18.00.
The title of TEDxRoma's sixth edition is Society 5.0 – A Human Centric Future. The 16 international speakers will explore the concept of Society 5.0: the evolution of our society towards an increased awareness of the use of frontier technology and its future impact on a range of social, economic and cultural choices.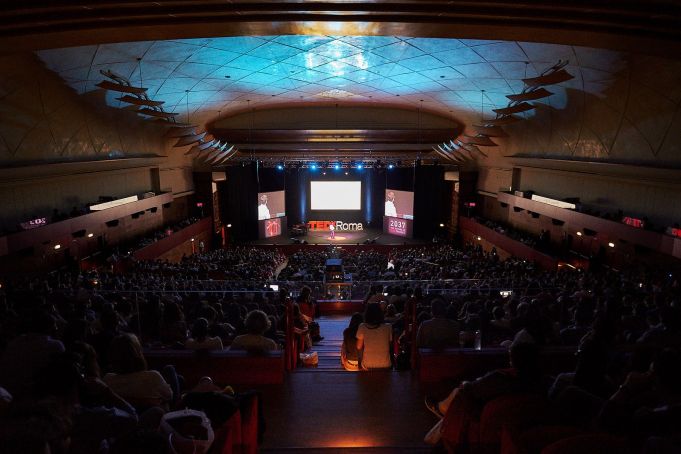 "Currently the digital transformation of our species is the main topic that should guide our choices on how to shape our future society. Now, more than ever, we feel the need to explore these challenges. Artificial Intelligence, exponential technology, and frontier technology will become the bases to solve our social problems", said Emilia Garito, Open Innovation and AI expert, curator for TEDxRoma and founder of Quantum Leap IP.
TEDxRoma will pose questions such as: What kind of dynamics will have to be created between humans and their artificial extension? Who makes the choices and guides the consequences of the upcoming progress? What will be our role during this frenetic and unstoppable transformation? More importantly, will this new digital and accelerated society, complex and uneven, unaware of the past as well as forward looking, be able to place humans constantly at the center of their choices?
This year's international participants include scientist Kate Devlin, A.I. and Human–computer interaction expert, best known for her work on human sexuality and robotics; Yuko Harayama, former executive member of the Council for Science, Technology and Innovation Policy in Japan, creator of the concept Society 5.0; Aya Sadder, manager for Intelak, the first business incubator in the aviation, travel and tourism industry in the United Arab Emirates; and Joana Baptista, a 17-year-old founder of three start ups, a tech podcast and a business magazine.
Anthropologist Judie Aubel, who has been collaborating for 20 years with health, education, and child protection programnes around the world, will participate with Italian classics student Deborah Tramentozzi, who combines her love for art with new, creative and innovative challenges as well as Silvana Rigobon, researcher of the interaction between the menstrual cycle and women's behaviour.
Other significant participants of TEDxRoma 2019 include Drew Silverstein, founder of Amper Music, a platform that creates original music through A.I. software, among the 30 most influential people in the music industry in 2018 according to Forbes; Indian economist Ashoka Mody, visiting professor at Princeton University, author of the book Eurotragedy: A drama in Nine Acts; blockchain and cryptocurrency expert Matthew Gardiner, founder of Catch London; evolutionist biologist Menno Schilthuizen, founder of the organisation Taxon Expeditions; and Michelangelo Piostoletto, an Italian painter, action and object artist, and art theorist.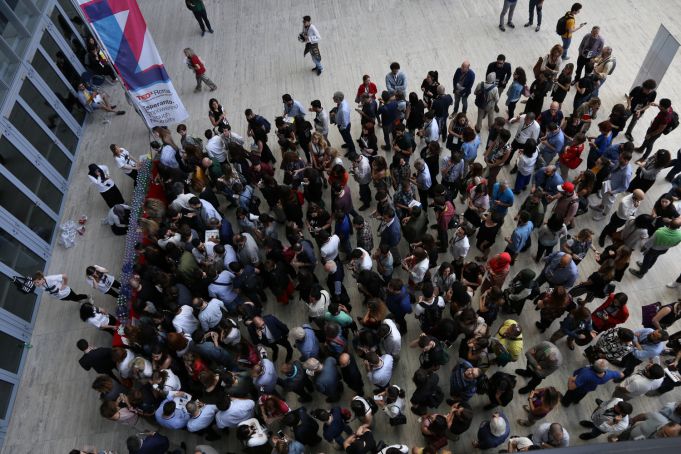 TED (Technology, Entertainment, Design) is a nonprofit organisation devoted to sharing "ideas worth spreading". TED began in 1984 as a three-day conference in California and then grew in its "mission" through multiple initiatives. During TED's annual conference the world's most inspired thinkers are invited to talk about their ideas with presentations that last up to 18 minutes.TEDx brings the spirit of TED's mission of ideas worth spreading to local communities. TEDx (the x indicates an independently organised event) gives the opportunity to experience a TED conference at a local level. TEDx events are organised by individuals who seek to discover ideas and spark conversations in their own community, through live presentations, artistic performance and screening of videos of previous TEDTalks.
TEDxRoma is an independent TEDx event that has been taking place in Rome annually for the last six years. Each event has attracted an audience of more than 1,800 people and the talks have been viewed more than 3 million times on its YouTube channel.
Wanted in Rome readers receive a 10 per cent discount on tickets. For details see website.
General Info
Address
Viale Asia, 40, 00144 Roma RM, Italia
View on Map
TEDxRoma: Society 5.0 – A Human Centric Future
Viale Asia, 40, 00144 Roma RM, Italia