23 Sept-8 Dec. The multidisciplinary Romaeuropa Festival returns with an action-packed programme of dance, theatre, contemporary circus, art, technology and music, under the title RiCreazione.
The 30th edition of the prestigious two-month arts festival comprises 50 events over 75 days of performances, including 20 Italian premieres. A total of 300 artists from 21 countries perform in 14 different venues including the MACRO Pelanda, the Museo Nazionale delle Arti del XXI secolo (MAXXI) and Teatro Brancaccio.
Romaeuropa director Fabrizio Grifasi said this year's programme – as the title suggests – is "playful and joyful, but at the same time it alludes to the reinvention of the form, timing and aesthetic of artistic creation."
Festival highlights include 887, a riveting glimpse into the world of memory by Canadian director, playwright and actor Robert Lepage (23-26 Sept); the debut of Conceal | Reveal by British choreographer Russell Maliphant (6-7 Oct); Mount Olympus: To glorify the cult of tragedy, a gruelling 24-hour performance by multidisciplinary avant-garde Belgian artist Jan Fabre and 27 performers from his acclaimed Antwerp-based dance/theatre company Troubleyn (17-18 Oct), all of which take place at Teatro Argentina. Mount Olympus will also act as the pre-launch of e g h, the mysterious online project by Emiliano Montanari and Enrico Ghezzi, the film critic, writer and creator of the satirical Italian television programme Blob.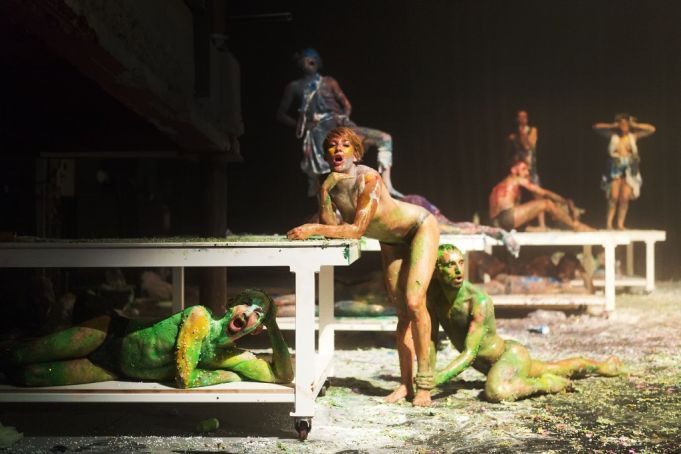 Romaeuropa would not be complete without its cherished regulars such as Akram Khan who returns with Kaash, with music by Nitin Sawhney and stage by Anish Kapoor, at the Auditorium Conciliazione (14-16 Oct); and the successful Sicilian playwright, stage and opera director and actress Emma Dante who presents the impossible interview Io, nessuno e Polifemo with burlesque operetta (4-8 Nov), at Teatro Vittoria.
Also to look forward to is the sixth edition of the festival's futuristic section Digital Life whose theme this year is Luminaria, with 12 performance installations.
For booking and venue information tel. 0645553050 while to check the vast lineup of events see festival website.