30 April-29 May. Outdoor Extra hosts five weekends of cultural events.
Following the successful sixth edition of the urban art festival Outdoor last October, NUfactory returns with Outdoor Extra, a month-long cultural programme showcasing art, music, architecture, fashion, food and beverage at the disused military barracks on Via Guido Reni.
Located near the Museo Nazionale delle Arti del XXI secolo (MAXXI), in the Flaminio district of Rome, the 30,000-sqm venue acts as the headuarters of the festival, with five different events taking place over the weekends between 30 April and 29 May.
Outdoor Extra kicks off on 30 April with an exhibition by Alex Fakso, an established Italian street photographer whose large-scale works document contemporary underground movements within Italy's urban environments.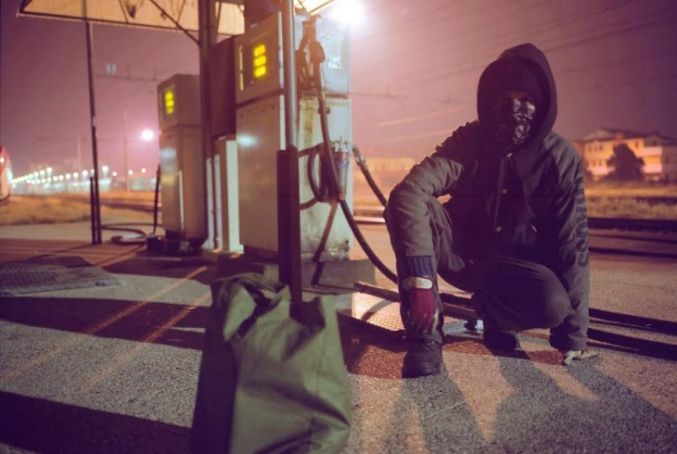 The weekend of 30 April-1 May is dedicated to mixology, the art of mixing cocktails, with the festival Spirits: two days of tastings along with challenges between the best bartenders in Rome, cocktail masterclasses and live music.
The next weekend, 7-8 May, the festival's base becomes part of the capital's Open House Roma circuit, which offers free guided tours of 170 of Rome's most interesting, but normally out-of-bounds, sites. Also on 7 May is Watergate Nacht, from 21.00, an event co-organised with the famous Watergate Club in Berlin, with live dj sets playing German techno music.
On 14 May the festival hosts the second edition of Italianism, a conference focusing on Italian creativity, featuring encounters, exhibitions and concerts with young Italian artists and professionals from fields such as art direction, design, illustration, photography and video. Parallel to Italianism is Bombadischi Night with the Rome-based independent record label that promotes new sounds on the Italian music scene.
On the weekend of 20-21 May revellers can look forward to Spring Attitude, the international festival dedicated to electronic music and its emerging sounds, while the Outdoor Extra programme ends on 28-29 May, with an interactive festival dedicated entirely to Ginnika, Italian sneakers synonymous with street culture, enlivened with dj sets and live performances.
The sixth edition of Outdoor Festival last autumn hosted 17 street artists and 16 musicians, and attracted over 42,000 spectators.
For full details of Outdoor Extra programme see website or Facebook event page.
General Info
Address
Ex Caserma, Via Guido Reni 7 (Flaminio)
View on Map
Outdoor Extra 2016
Ex Caserma, Via Guido Reni 7 (Flaminio)