18 June-6 Sept. Now in its 21st year, this quality cinema event lights up the Isola Tiberina in the middle of the river Tiber each evening over the summer.
Under the title L'Ile Lumière (Island of Light), the 2015 edition of this multi-faceted festival includes numerous encounters and discussions with important figures from the world of film. Prizes are awarded for the best director, film, screenplay, actress and actor.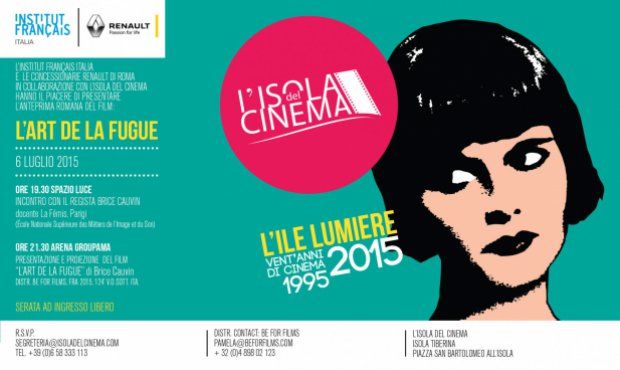 This year there are a number of foreign language films, screened in their original language version with Italian subtitles, including Stockholm Stories presented by the Swedish embassy on 23 July at 21.30, and Unsung Hero presented by the Japanese Cultural Institute and the Japanese embassy on 4 August at 21.30.
Programme published every two weeks, for more info see website or tel. 0658333113.