Vatican Christmas tree to face "competition" from Rome's Netflix tree.
The Vatican has installed its Christmas tree in St Peter's Square, ready for decoration before being lit with energy-efficient Christmas lights on the afternoon of Friday 7 December.
The 23m-high red fir tree hails from the forest of Cansiglio, in the province of Pordenone, and was donated by Italy's northeast Friuli region. It will remain in St Peter's Square untill 7 January. The tradition of a Vatican Christmas tree was begun by Pope St John Paul II in 1982.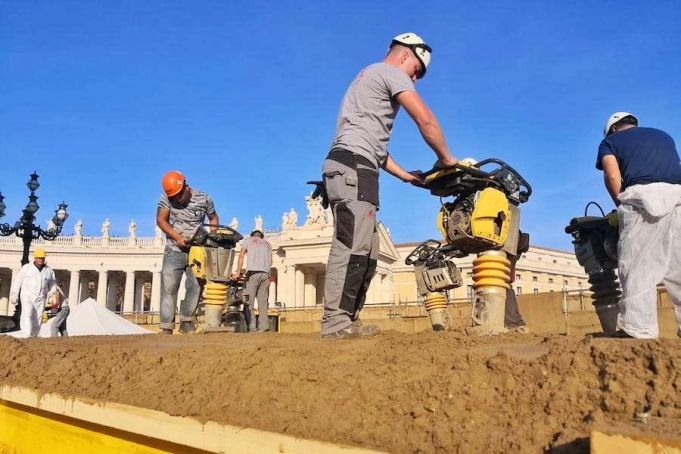 This year the tree will be accompanied by a giant Nativity scene which - in a break from tradition - will be built using 700 tons of compacted sand from the beach of Jesolo near Venice. The four artists currently preparing the crib scene come from the Czech Republic, Holland, Russia and the US.
This year's Christmas tree at St Peter's is five metres shorter than last year's 28m-high red fir, nicknamed 'Rigoglio' for its luxury in comparison to Rome's 'Spelacchio', ridiculed for its "manginess."
This year, however, Rome's Christmas tree will be sponsored by American media-serices provider Netflix which is paying the €376,000 cost to install and decorate the 20m-high fir in Piazza Venezia.
Cover photo: Vatican News
General Info
Address
Piazza San Pietro, Città del Vaticano, Vatican City
View on Map
Vatican Christmas tree arrives in St Peter's Square
Piazza San Pietro, Città del Vaticano, Vatican City