Universal Gestures by Giuseppe Penone from 14 March to 9 July.
Galleria Borghese - home to masterpieces by Bernini, Canova and Caravaggio -presents the works of acclaimed Italian sculptor Giuseppe Penone.
Titled Universal Gestures and running until 9 July, the exhibition includes more than 30 works created by Penone, one of Italy's leading contemporary artists, between the 1970s and the early 2000s.
Penone, 75, is associated with the Arte Povera movement and is known for his works that engage with poetry, nature and time using materials ranging from terracotta to iron.
The Rome exhibition, curated by Francesco Stocchi and sponsored by fashion house Fendi, involves the interior spaces of Galleria Borghese as well as its Gardens.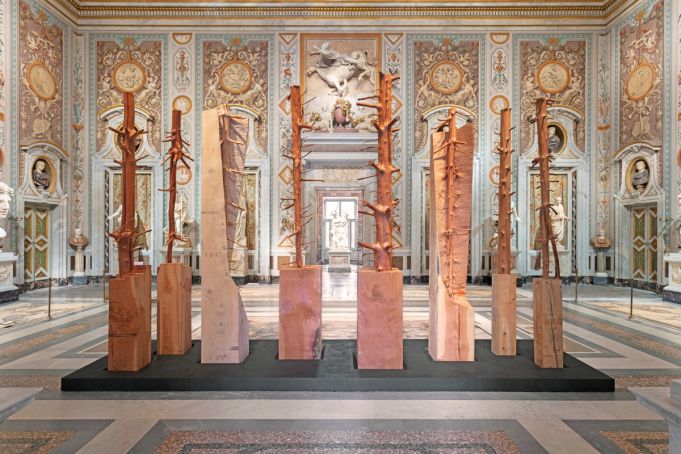 The exhibition aims to investigate "the representation of nature in relation to the time of a historical past", states Stocchi, describing it as: "A dialogue of ideas and materials, in relation to a confrontation of forms and symbols, expressing all the vitality of human and plant nature."
In 2017 Fendi unveiled an artwork by Penone outside its flagship store in Largo Goldini, just off Rome's central Via del Corso, as a gift to the Italian capital.
For full exhibition details see Galleria Borghese website. Photos courtesy Galleria Borghese.
General Info
Address
Piazzale Scipione Borghese, 5, 00197 Roma RM, Italy
View on Map
Rome's Galleria Borghese hosts Giuseppe Penone exhibition
Piazzale Scipione Borghese, 5, 00197 Roma RM, Italy