Ireland's Global Greening campaign includes four Italian sites in 2018.
The Colosseum will once again be illuminated in green lights as part of Ireland's annual Global Greening campaign for St Patrick's Day on the evening of 17 March.
Three other Italian sites will also be included in the so-called greening: the Leaning Tower of Pisa and the Pozzo di S. Patrizio (St Patrick's Well) and the Torre del Moro, both in Orvieto.
This is the ninth year of the annual campaign by Tourism Ireland, with more than 300 sites around the world being turned green in honour of Ireland's national day this year.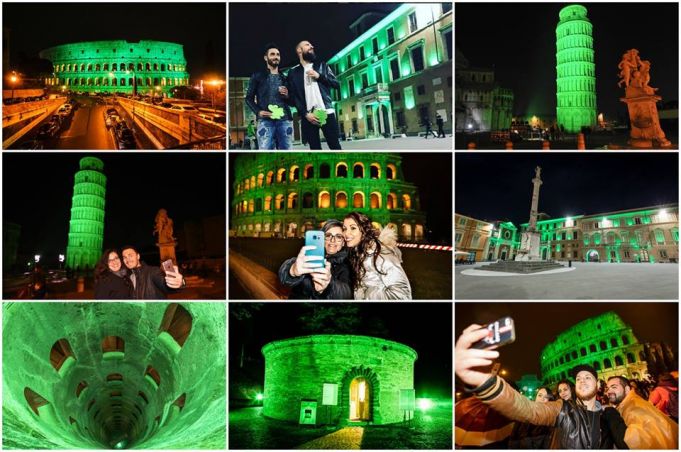 Turismo Irlandese is holding a Instagram competition, called #Italialovegreen, offering a holiday for two in Ireland for the best photo or selfie taken in front of one of Italy's "greened" sites on St Patrick's Day.
In addition to being a source of pride to the Irish diaspora, the initiative is designed to raise awareness of Ireland as a tourist destination. Industry figures say that the annual high-profile media coverage of the greened sites comes at a time when people around the world are beginning to plan their overseas holidays.
Some estimate that the Irish diaspora may total as many as 70 million people. The Irish department of foreign affairs says that although there are no official statistics to support this figure, the number of people around the world claiming links to the island of Ireland "certainly runs into the tens of millions."
For details of events happening over St Patrick's weekend see the Wanted in Rome guide.