Outcry after Rome trees smothered by asphalt
City apologises to Aurelio residents after Roman actor joins tree campaign.
When road workers recently repaired the pavement on Via Nostra Signora di Lourdes, in Rome's Aurelio district, they poured asphalt around the trunks of the street's trees, as if lamp posts, blocking crucial access to oxygen and water to the trees' roots.
Their actions prompted an immediate social media campaign led by local residents, whose case was subsequently taken up by high-profile Rome actor Alessandro Gassmann, an environmentalist and outspoken critic of urban decay.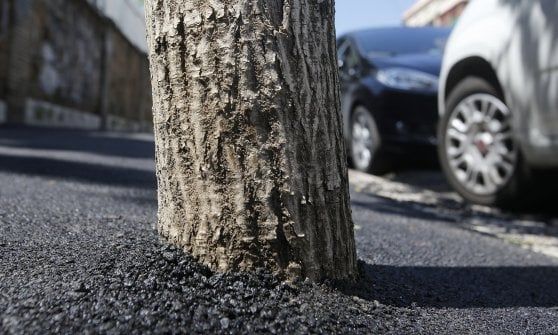 Posting photos of the streets' trees, Gassmann tweeted: "Who is responsible for this horror? Their feet should be cemented to see if they survive."
Gassmann backed up his message by tweeting the contact details of Rome's director of urban management. The city then responded to the actor's calls to rectify "this small but sigificant disaster."
The president of the local town hall, Giuseppina Castagnetta of the populist Movimento 5 Stelle, blamed contractors who, she said, would be sanctioned.
For insights into Rome's trees see Wanted in Rome feature article.
General Info
Address
Via Nostra Signora di Lourdes, 00167 Roma RM, Italy
View on Map
Outcry after Rome trees smothered by asphalt
Via Nostra Signora di Lourdes, 00167 Roma RM, Italy