Rome mayor lights up Trevi Fountain.
Rome's Trevi Fountain has been illuminated with a new light system, inaugurated by the city's mayor Virginia Raggi on the night of 18 September.
The mayor said the positioning of the 90 led flood-lights, some of which are immersed in the fountain's water, was studied in "every single element and detail."
Raggi said the monument, newly-illuminated by the capital's multi-utility ACEA, had the power to "amaze, because this is what Rome must do."
Tossing the customary coin into the fountain, the mayor also acknowledged the "truly precious and exquisite restoration" carried out by the luxury fashion house Fendi in 2015.
The illumination is a good news story for the Baroque monument which regularly attracts negative headlines, from people jumping into the water to
tourists brawling
over space for the perfect selfie.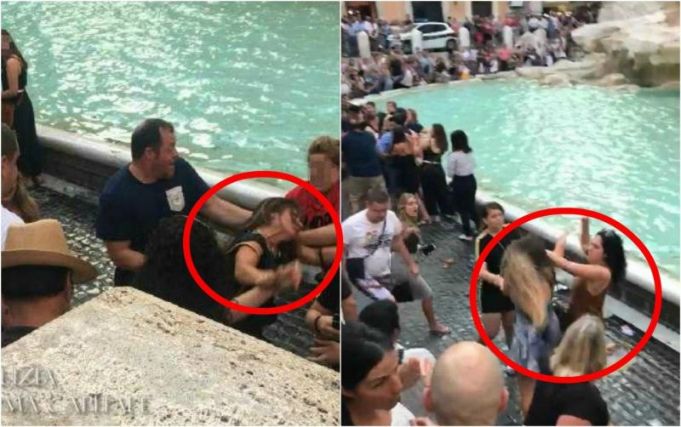 During the summer Rome
banned tourists
from sitting or lying down at the base of the Baroque fountain.
Photo Roma Fanpage
General Info
Address
Piazza di Trevi, 00187 Roma RM, Italy
View on Map
New lights for Rome's Trevi Fountain
Piazza di Trevi, 00187 Roma RM, Italy