Things to do in Rome (on your second or third go- around)
Can you keep coming back to Rome and always discover something new? Absolutely! It is full of beautiful and unknown places. Here is an itinerary to get you started. We don't claim to be experts, but do see the pleasure in taking the path less- traveled. Here are a few of the not infamous spots (with one worthwhile well- known experience thrown in ), which Romans themselves often don't bother with, but which are extraordinary. Mark them and go!
Discover a different world: Museo Hendrik Christian Andersen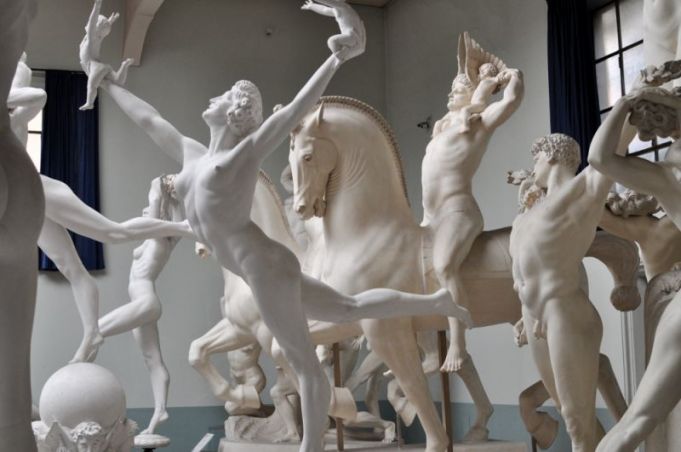 Villa Hélène is an elegant building built by the Norwegian sculptor and painter Hendrik Christian Andresen in 1922. Who was he? An idealist of the 20th century, and the kind of person we need at present. He believed that the contemplation of art could cause man to be better, and encourage man to devote his life to creating the "World City." This project, according to Andresen, would become a capital dedicated to art, leading to a moral revival of knowledge and well-being for all. Those who believe in the healing power of beauty, and the possibility of being "better" will be happy to visit his house-museum, which contains over two hundred sculptures in plaster and bronze, two hundred paintings, and three hundred graphic works.
Via Pasquale Stanislao Mancini, 20
Also read:
Try a new way to Relax: Salbea Salt Cave and Wellness Center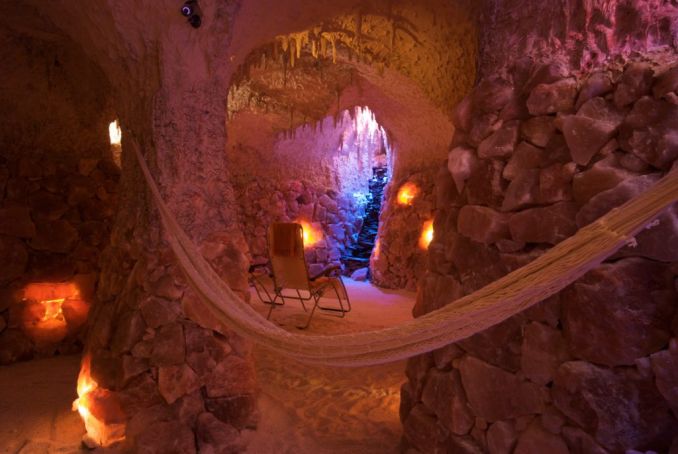 Picture this, you're in a cave. Oversized stones of pink salt, stalactites in the ceiling, grains of rock salt under your feet. The idea of ​​creating a similar cave in the city of Rome comes from an ancient Polish tradition, where the air of salt mines is used for therapeutic purposes. In this wellness center the noisy traffic, and the smog and the rush of the busy capital disappear. Just lie down and relax. How much does it cost? A 45-minute session is 22 euro.
Via Nocera Umbra 94 (Tuscolano)
Photograph Rome in it's unique light: Castel Sant'Angelo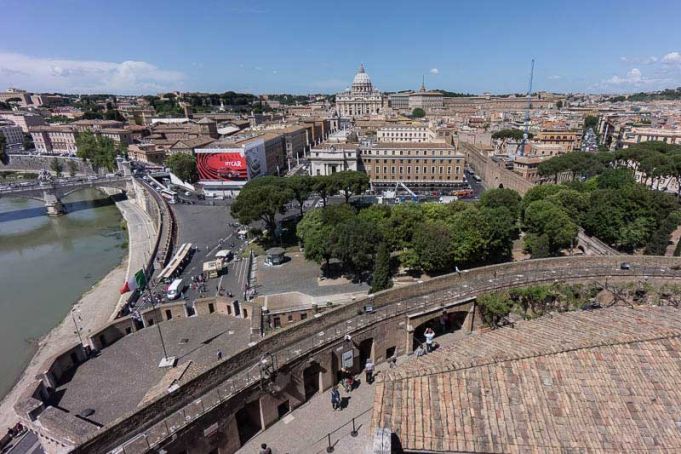 Where can you witness the best sunset views? From the terrace of Castle Sant' Angelo, you can simultaneously see the many cupolas of the churches of the capital, and the curve of the Tiber, that all alight with a soft glow of orange and purple at that particular hour of the day. Entry to the fortress, which is now a museum, costs 7.50 euro after 7.30pm Thursday- Sunday.
Lungotevere Castello, 50
Enjoy a free cultural experience: The Caravaggio Self-Tour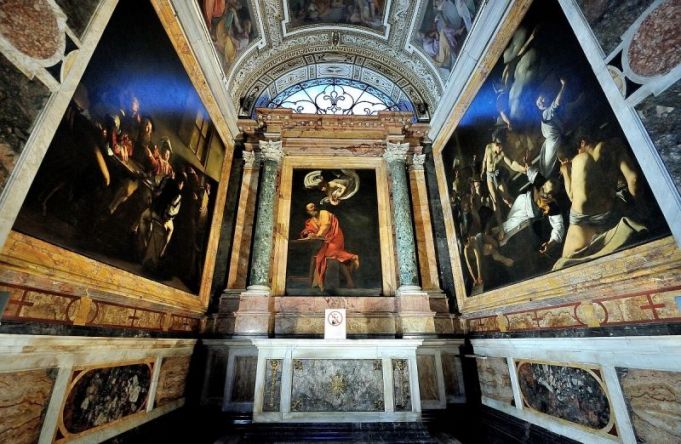 A restless soul with an unmistakable style and adventurous life, Caravaggio (né Michelangelo Merisi) is one of the most famous Italian painters. Rome's museums and private galleries preserve and display many of his masterpieces, but the churches don't have an admission fee. Follow this route: arrive at the Church of San Luigi dei Francesi from Piazza Navona. In the chapel are the Vocation of St. Matthew, the Martyrdom of St. Matthew and St. Matthew and the Angel. Just down the road, take a turn into the Church of Sant'Agostino, where you can admire the Madonna of Loreto. Finally, continue on Via di Ripetta toward the basilica of Santa Maria del Popolo, where the Crucifixion of St. Peter and the Conversion of St. Paul are housed. An afternoon of viewing some of the most influential and referenced artworks of all time, for free. Pay attention to the hours. Generally 9 am – 1 pm, 4-8 pm, and Monday closed.
Go underground: Associazione Culturale Roma Sotterranea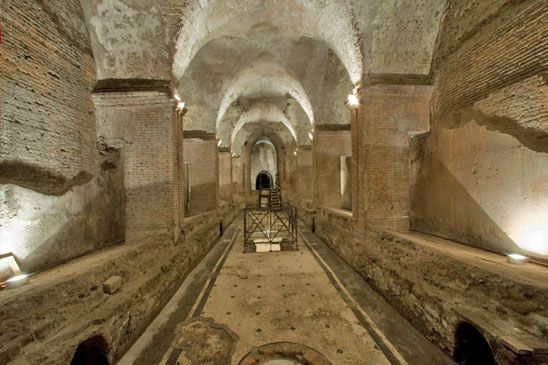 In between where Romulus and Remus once walked and the ground we walk on today, there are 18 meters of land! Within those 18 meters there are wonderful places that the
Roma Sotterranea
association uncovers and takes care of. One of the most spectacular is the Domus of Palazzo Valentini, the home of a rich family of imperial Rome made "interactive" by an astonishing multimedia path by Piero Angela and Paco Lanciano. Thanks to reconstructions with light projections that cover the rooms, we return to the past and enter the house as it was, among incredible mosaics, frescoes, and private baths. Take a look at the website for more information on these archeological discoveries and book a tour:
Get off the beaten path: Horseback Riding on the Appia Antica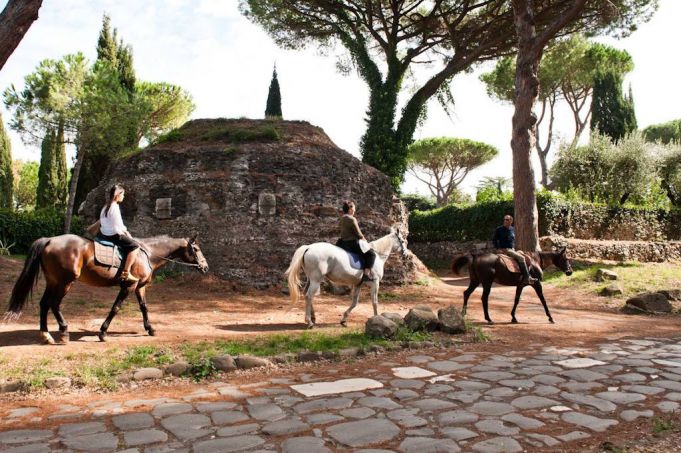 If you're a nature- lover
and
a history buff, there is nothing better than a horseback ride along the ancient road called the Appia Antica. An experience full of charm, thanks to the incredible treasures that you can come across, such as catacombs, aqueducts and Roman villas. The open air excursion in the preserved archaeological area is enhanced by the presence of an expert guide, Sandro Bernardini. The tours last at least an hour and the minimum cost is 35 euros per person. They even offer a moonlight ride on nights of a full moon.
To learn more: ridingancientrome.it.
Rest your tired feet: Fauno Urban Hotel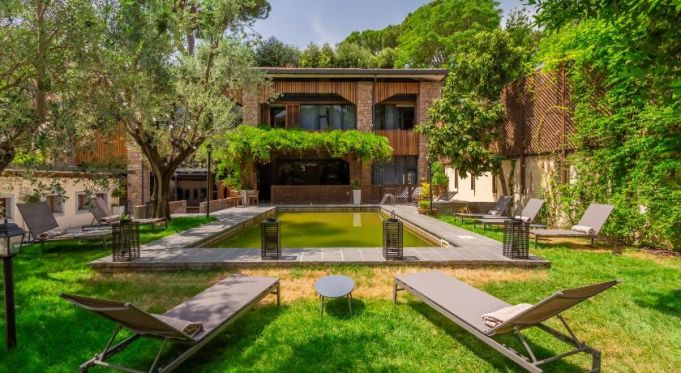 Escape from the urban frenzy while remaining in the heart of the Capital and book a room at the Fauno Urban hotel. Housed within the walls of Villa Varlonga, it was designed by the architect Lucio Passarelli in the 1960s. An oasis of well-kept and luxurious tranquility just a stone's throw from Circus Maximus, where you can take a load off and enjoy a tasty snack. You'll want to get back for the aperitif served poolside.
Eat good food: Settimo Roman Cuisine and Terrace, Sofitel Roma Villa Borghese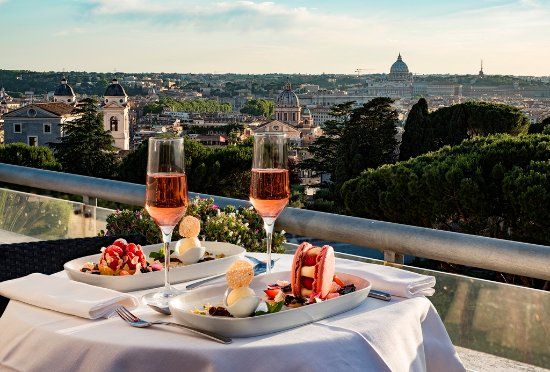 The Sofitel Roma Villa Borghese is a historic 5-star hotel that offers, in addition to 78 luxurious rooms and suites, a terrace overlooking the city with a great view of St. Peter's Basilica. The restaurant is something to be discovered. Dishes range from the Risotto Carnaroli (special rice from northern Italy) tinged with yellow plum tomatoes, to a veal fillet prepared in the Roman saltimbocca way. We could go on but we don't want to spoil the surprise.
Via Lombardia, 47
Head out on the town: The Race Club Speakeasy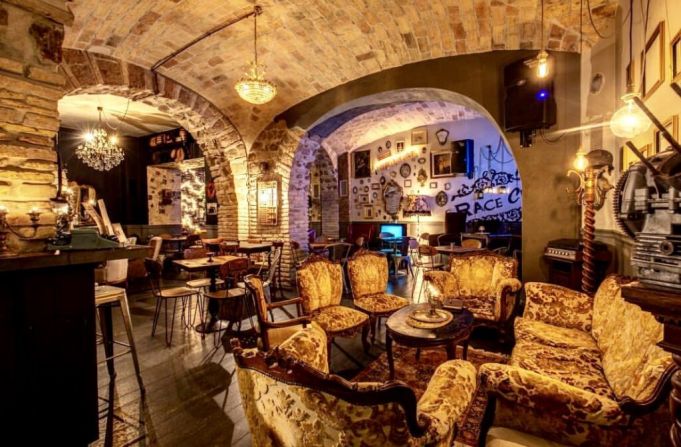 A quick walk from the Colosseum, you will find a mechanic's workshop that houses a secret bar.
The Race Club Speakeasy
, known as on of Rome's more particular locales, is somewhere you can meet friends, wind down, and have fun. Created by the Ferracani Brothers, Diego and Dario, who were able to give life to a unique space using industrial and repurposed materials. Access is by membership only (you pay a fee for a club "license"), it's cash- only, and the dress code is "don't dress too casually."
A cocktail to try from the highly- curated menu, is the Jalapina Mule, served in a mason jar with a paper top - so you're blind to what's inside- and chill pepper.
Via Labicana 52