Street artists transform Rome's Pigneto district.
Milanese street artist 2501 has created a giant new mural on the side of an apartment block in the Pigneto district of Rome, on Via Fortebraccio.
The abstract mural, with its swirling black and white lines, is the second completed in the capital by the artist, whose real name is Jacopo Ceccarelli, and is the latest in a series of large, vibrant murals to appear in Pigneto.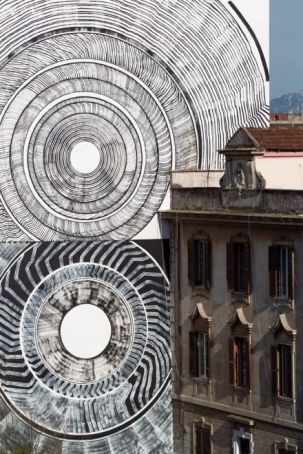 The first mural by 2501 also features the artist's signature hypnotic style and was created in March on Via De Magistris as part of the Light up Torpigna! project organised by Rome's Wundekammern gallery, in collaboration with local city authorities. The same gallery is currently hosting an exhibition by 2501, entitled Nomadic Experiment: on the brink of disaster, from 9 June until 25 July.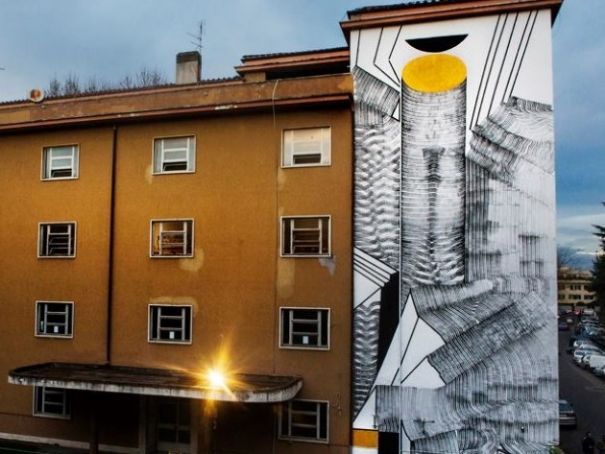 In April the Spanish street artist and illustrator Dulk painted a mural of a surreal panda in the Pigneto quarter, on Via Antonio Tempesta, as part of Street Heart project organised by Galleria Varsi.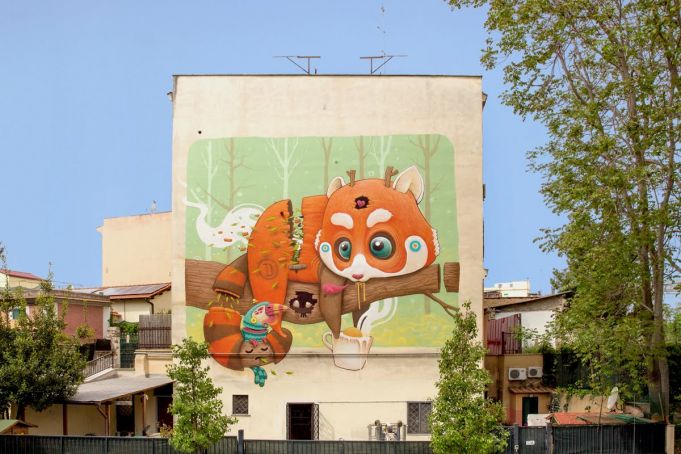 The Italian street artist Run currently has an exhibition entitled L'Uomo con la coda at Varsi, located near Campo de' Fiori, and he too is expected to create a mural in Pigneto during the coming weeks.
For more information about Rome's booming street art scene, pick up a copy of the June edition of Wanted in Rome, available at newsstands around the city.
Photo La Repubblica