Second wave of arrests in so-called Mafia Capitale investigation.
Italian police have made 44 arrests in Lazio, Abruzzo and Sicily, in the second part of the ongoing case involving an alleged mafia syndicate operating in Rome.
Police say there are still 21 suspects at large connected to the so-called Mafia Capitale case which centres mainly on the embezzlement of funds destined for emergency housing for immigrants and camps for Roma people, but also includes other sectors such as waste management, recycling and parks maintenance.
The 44 suspects arrested in the dawn raid come from both sides of the political spectrum and include regional councillor Luca Gramazio of the Lazio branch of the Forza Italia (FI) party; the former head of Rome city council Mirko Coratti of the centre-left Partita Democratica (PD); Rome's former housing councillor Daniele Ozzimo (PD); and vice-president of Rome city council Giordano Tredicine (FI), a member of the powerful Tredicine family which has a virtual monopoly of the mobile sandwich bars around Rome.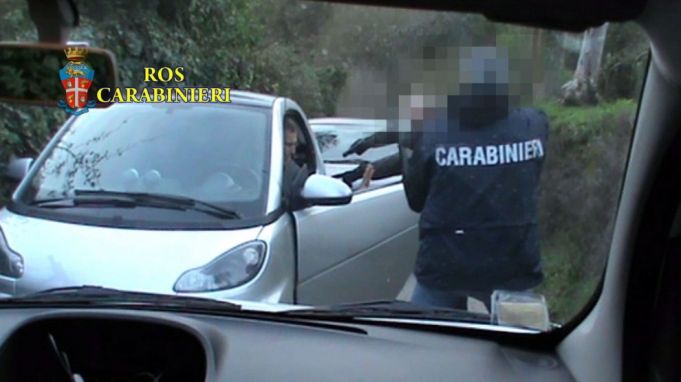 The police investigation involves allegations of bribery, false invoicing and bid-rigging for public contracts between mafia-style criminals and public officials, business people and politicians, the most prominent of whom is Gianni Alemanno who was mayor of Rome from 2008 to 2013.
Police say the central figures in the Mafia Capitale case remain the notorious Roman underworld figure and alleged leader of the capital's mafia, Massimo Carminati, and his right-hand man Salvatore Buzzi, both of whom were arrested last December along with dozens of other suspects.
A former member of the Nuclei Armati Rivluzionari (NAR) neofascist terrorist group as well as the former Banda della Magliana crime gang, Carminati lost an eye in a police shoot-out three decades ago and inspired the "Nero" character from the book Romanzo Criminale.
In early 2013 Buzzi was caught on wire-tap boasting that the criminals made €40 million a year creaming off funds for immigrants and Roma camps, a racket "more profitable than drug trafficking."