Wanted in Rome put some questions to the celebrated US artist Jim Dine whose work is the focus of a major exhibition at Palazzo delle Esposizioni in Rome.
Interview by Marco Venturini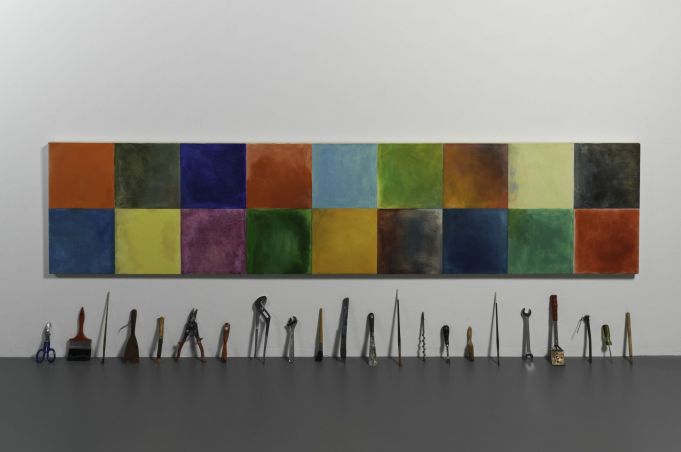 WIR: This retrospective at Pala Expo, whose installation you have overseen closely, showcases over 60 works from 1959 to 2016. Looking back over your career, were there any particular high and low points?JD
: I have been a lucky guy. This life in art has been rich and full of provocation and satisfaction. I was born a painter and that was and is a privilege.
You are one of the few foreign academicians at Rome's prestigious Accademia di S. Luca, along with the late Cy Twombly. What are your memories of Cy, Rauschenberg and Jasper Johns, all of whom had strong connections with the Eternal City?
I was honoured by Gianni Dessi to be made a member of the Accademia di S. Luca. As a very young man, I lived in the same city as De Kooning. That is a strong connection.
You have spoken in the past of your appreciation of Italian artists including Burri, Giacometti and Morandi. Are there other Italian artists from the 20th century, or indeed previous centuries, whose work has influenced your own; and are there emerging Italian artists whose work you admire today?
I have been a close looker at the work of de Pisis. He was a wonderful painter.
You have a long association with Italy, and your work has had a major impact on Italian art. How has Italy influenced you personally and how would you describe your relationship with Rome?
Since I was just in my 20s Europe has been my spiritual home.
What do you think of the general international political situation and the role of Europe on the world stage?
I try not to think of the vile Trump inspired political situation in the US. Also I despise the way he has willy-nilly set out to ruin the world.
---
The Jim Dine exhibition is at Palazzo delle Esposizioni, Via Nazionale 194, until 2 June. For full details see website.
This interview - published in the March 2020 edition of Wanted in Rome magazine - was conducted before the coronavirus pandemic resulted in the closure of Italy's museums on 8 March. Palazzo delle Esposizioni reopened on 19 May and the Dine show can be visited until 2 June.
General Info
Address
Via Nazionale, 194, 00184 Roma RM, Italy
View on Map
Jim Dine interview with Wanted in Rome
Via Nazionale, 194, 00184 Roma RM, Italy