What to buy a house in Italy for 1 Euro? Here is how your dream can come true.
Nothing in this modern world is free, but the inspiration to rehabilitate an ancient Italian home comes at the initial expense of 1€.
For the past few years, an impossible opportunity has been presented by the rural villages and towns of multiple regions in Italy.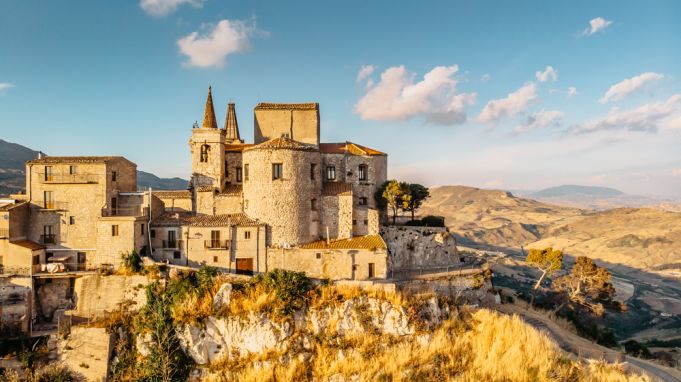 As Italy develops along with the younger generations of Italians, the countryside towns are losing their posterity and population to the country's more metropolitan and touristic cities.
In an effort to restore these villages and fight depopulation, Comunes are listing their inhabitable ancient houses and townhouses for the price of 1€.
How Buying a 1€ Property Works
The dream of having your own quiet Italian casa begins with a visit and an application. Those interested in the opportunity are strongly encouraged to visit the town and the available properties.
A sense of the people and place are important aspects to consider before beginning a property renovation project and before undertaking further financial commitments.
The next step is to complete an application where a few essential standards must be met.
The application must be sent to the Comune-certified email address including the following: A report detailing proposed renovations, cadastral documentation, contractor documentation, commitment to sign the deed if awarded, guarantee to cover all renovation expenses, surety (deposit) policy, and a copy of your passport.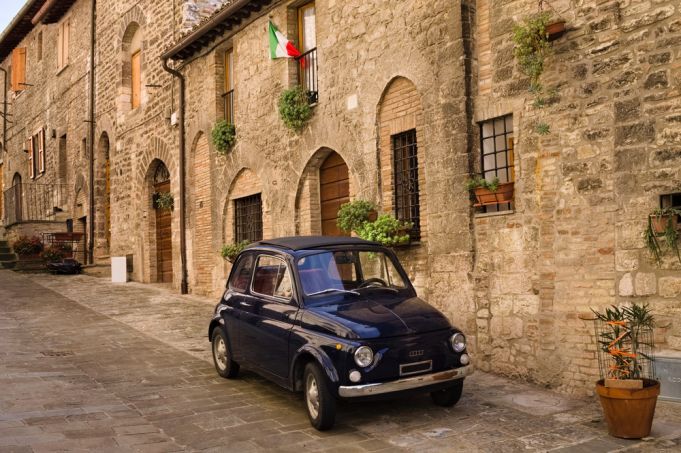 The security policy deposit ranges between 2,500€ - 5,000€ and binds you to the agreed time of renovation completion.
Most agreements require you to sign the deed within 2-6 months of being awarded ownership of the property, submit a renovation plan within 1 year (contingent on the municipality), commence renovation within 2-3 months of receiving the building permit, and complete work within 3-5 years.
If renovations are not completed within the time frame, the Municipality will retain the deposit.
While the initial process is subjective to the municipality, it is always important to contact the Comune and check their website, as well as make sure you have money for the project, a Codice Fiscale (an Italian tax ID number obtainable through the local Italian consulate), open an Italian bank account to initiate utility services, and of course a form travel documentation.
The Buyers and Prosperity
Over the past few years, these 1€ refurbishing projects have been successfully completed by both Italians and foreigners to the country.
Success stories turn into the purchase of multiple 1€ houses for family members, turning these villages back into homes for many people.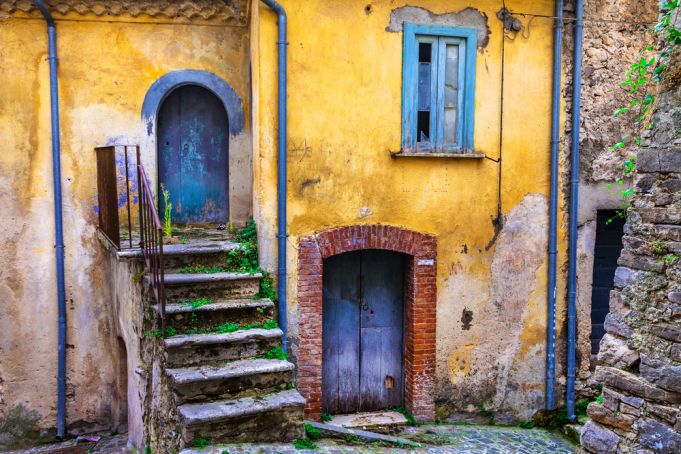 Although a full commitment to the project is imperative for meeting the deadlines of the purchase agreement, the opportunity is being determined prosperous for both the place and the people.
The 1€ home projects are being offered by Municipalities all over Northern, Central, and Southern Italy, as well as Sicily and Sardinia.
Municipalities in Northern Italy with 1€ home offers:
Albugnano (Piedmont), Borgomezzavalle (Piedmont), Carrega Ligure (Piedmont), Oyace (Valle d'Aosta), Milano (Lombardia), Pignone (Liguria), and Triora (Liguria).
Municipalities in Central Italy with 1€ home offers:
Fabbriche di Vergemoli (Toscana), Montieri (Toscana), Cantiano (Marche), Monte Urbano (Marche), Maenza (Lazio), Patrica (Lazio), Santi Cosma e Damiano (Lazio), Casoli (Abruzzo), Lecce nei Marsi (Abruzzo), Penne (Abruzzo), Pratola Peligna (Abruzzo), and Santo Stefano di Sassanio (Abruzzo).
Municipalities in Southern Italy with 1€ home offers:
Castropignano (Molise), Candela (Puglia), Biccari (Puglia), Caprarica di Lecce (Puglia), Taranto (Puglia), Laurenzana (Basilicata), Acerenza (Basilicata), Chiaromonte (Basilicata)Ripacandida (Basilicata), Altavilla Salentina (Campania), Bisaccia (Campania), Pietramelara (Campania), Teora (Campania), Zungoli (Campania), Albidona (Calabria), Belcastro (Calabria), Bisignano (Calabria), Cinquefrondi (Calabria), Maida (Calabria), and Rose (Calabria).
Municipalities in Sicily with 1€ home offers:
Augusta, Bivona, Calatafimi Segesta, Caltagirone, Cammarata, Canicattì, Castel di Lucio, Castiglione di Sicilia, Corleone, Gangi, Grotte, Itala, Leonfronte, Mussomeli, Palma di Montechiaro, Petralia Soprana, Pettineo, Piazza Armerina, Racalmuto, Regalbuto, Salemi, Sambuca di Sicilia, San Biagio Platani, San Cataldo, San Piero Patti, Saponara, Serradifalco, Termini Imerese, Troina, and Valguarnera Caropepe.
Municipalities in Sardinia with 1€ home offers:
Bonnanaro, Ollolai, Romana, Montresta, and Nulvi.This 1€ Italian housing opportunity is revitalizing ancient towns from near obsoletion, preserving history, and providing people with the opportunity to establish their home.