From unassuming trattorias to gourmet establishments, here is a directory of divine locations for indulging in the staple dish of Roman cuisine.
Carbonara, along with gricia, amatriciana and cacio e pepe, is among the fundamental recipes of traditional and popular Roman cooking. A simple but not elementary first course, carbonara requires unexpected mastery in managing the perfect connection of three (plus one) essential ingredients: eggs, guanciale, pecorino cheese - Roman of course - and pepper, the plus one ingredient.
Although there are multiple schools of thought (with or without the use of garlic or onion, guanciale versus pancetta, pecorino versus parmesan, and so on) one thing tends not to be debated: do not cook the egg.
We therefore recommend 5 guaranteed places to go. Some are absolutely no- frills trattorias; others are gourmet restaurants where carbonara is reinvented, but not too much, with an haute cuisine flair. You will surely come out with a smile on your lips and butterflies in your stomach (which, in this case, will more likely be spaghetti or rigatoni) from each one.
Here is a list of the top 5 fantastic carbonara pastas and where to find them in Rome.
Armando al Pantheon
We start our list with a classic gem set at the foot of one of Rome's oldest basilicas. Sixty years old and not feeling it. The kitchen, first run by Armando, now by his son Claudio Gargioli continues to be a true guarantee of quality.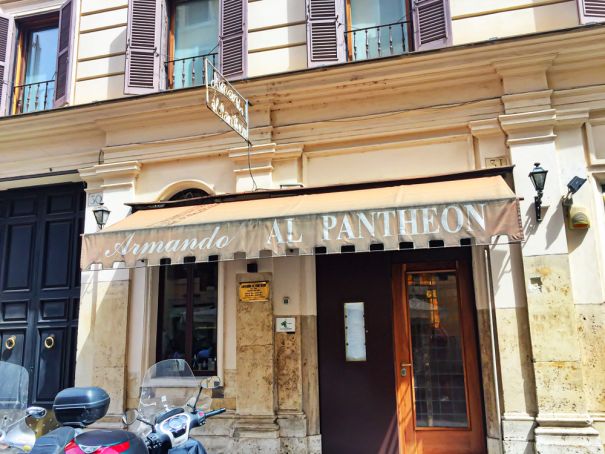 Photo credit: rarrarorro / Shutterstock.com
Since 1961, this little place located near the Pantheon has not missed a beat. iIn addition to the spaghetti alla carbonara, truly memorable and generous in flavor and quantity, the other traditional dishes satisfy just as much as the first day, if not more. Book far in advance!
Tel: 06 6880 3034
Roscioli Salumeria Restaurant
Around Roscioli, a brand that over the years has evolved into a veritable machine, orbit many different satellites, from the historic bakery to the café-pasticceria, to the salumeria/restaurant, where forking up a plate of carbonara becomes an almost mystical experience.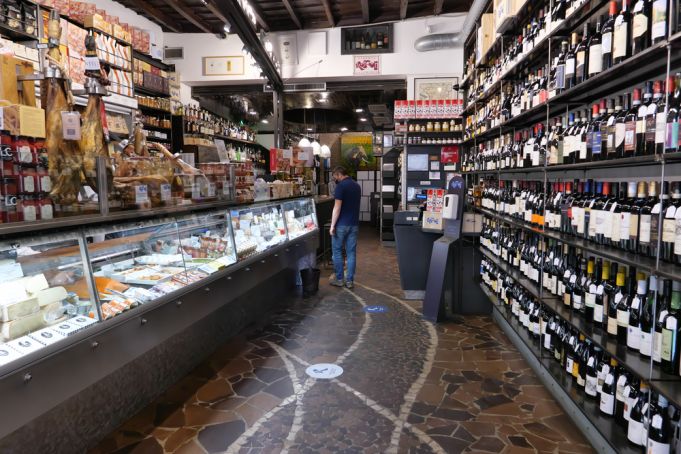 Photo credit: REPORT / Shutterstock.com
The creator of such perfection is Nabil Hadj Hassein, also dubbed by some as the "king of carbonara" who, thanks in part to the hand of Arcangelo Dandini, has won the hearts and palates of Romans and non-Romans alike. The ingredients are the classic ones, but amplified up one (two, three) more gears, including Paolo Parisi's celebrated organic eggs.
Tel: 06 687 5287
Flavio al Velavevodetto
Let's head to Testaccio, another hotbed of traditional Roman cuisine. We are warning you right now that, at Flavio al Velavevodetto you must get there hungry. Dishes of carbonara, but also the timeless gricia and cacio e pepe are no less delicious, will make your eyes shine with excitement.
Oozing with excellent seasoning, they make it with a slightly modified recipe. The carbonara ends up on the fire, for one thing. But don't worry, that creaminess you love so much is all there, you can see it and taste it.
One entire egg per serving and off to taste bud paradise you go.
Enzo's at 29
Let us now head to Trastevere, into the beating heart of the truest Rome. As an area with a very high concentration of tourists, it goes without saying that Trastevere is a minefield of traps for those visitors, Romans included, who are less experienced and less aware.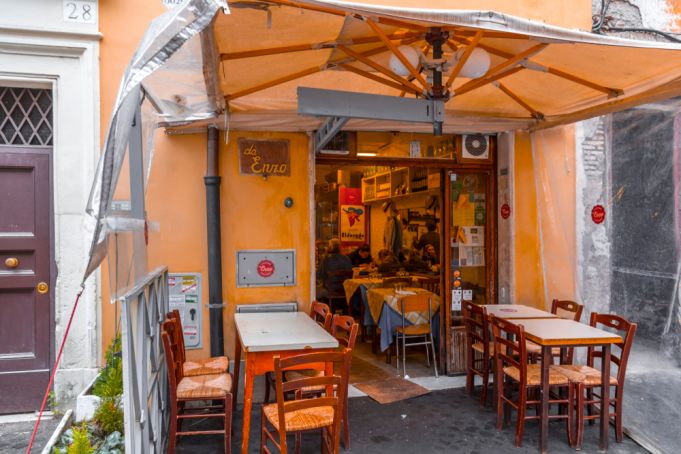 Photo credit: ColorMaker / Shutterstock.com
But while you may risk stumbling upon (a)typical trattorias that peep out among checkered placemats and questionable menus, you will also be catapulted into hidden alleys and streets that conceal respectable establishments. This is the case of Enzo al 29.
Here, despite the three young brothers at the helm of the place taken over in the 1980s, you'll find a carbonara worthy of an osteria of days gone by: hearty, flavorful, and splendidly full of calories.
Tel: 06 581 2260
L'Arcangelo Restaurant
Let's end with a bang talking about a carbonara that is often dubbed the best in the Capital. The chef and owner of L'Arcangelo Restaurant, in the elegant and central Prati district, is Arcangelo Dandini, born in 1962, the latest in a long line of famous Roman restaurateurs.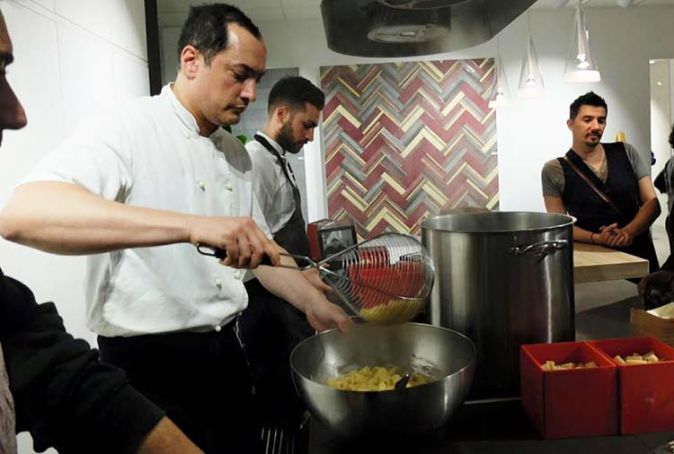 Every portion of Rigatoni di Benedetto Cavalieri alla carbonara, writes its own philosophy very dear to the chef. Food is a language and, as such, it must be studied, told, and only in the end, prepared (masterfully, we add). Address: via Giuseppe Giaocchinio Belli 59
Tel: 06 321 0992