Pistoletto's Venus of the Rags was installed two weeks ago.
A public art installation by the celebrated Italian contemporary artist Michelangelo Pistoletto was completely destroyed by fire in Naples early on Wednesday 12 July.
The monumental work, titled Venere degli Stracci or Venus of the Rags, was installed two weeks ago in Piazza del Municipio, in the presence of the artist and the city's mayor Gaetano Manfredi.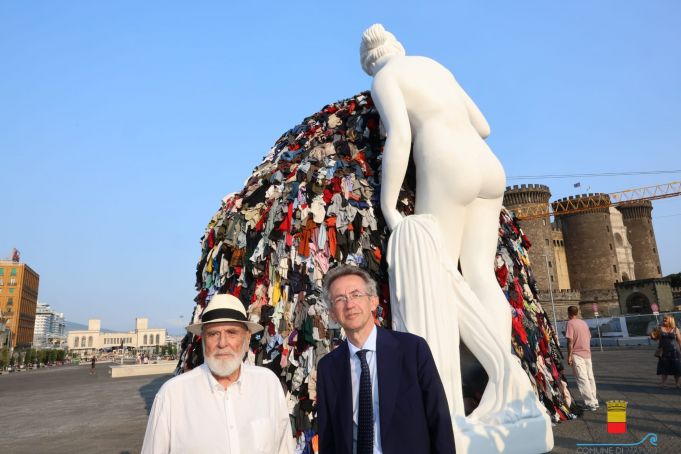 The cause of the fire remains unknown, with an investigation underway to ascertain if the blaze was malicious or the result of an accident.
The artwork was unveiled on 28 June as part of the Napoli Contemporanea 2023 initiative whose aim is to give space to contemporary art in outdoor public spaces in Naples.
Stamattina all'alba è stata incendiata la "#VeneredegliStracci" l'opera dell'artista Michelangelo Pistoletto installata in piazza Municipio a #Napoli pic.twitter.com/cs9sUxtBi0

— La Bussola TV (@LaBussolaTV) July 12, 2023
Pistoletto, who recently turned 90, is a painter, action artist and art theorist and is one of the main representatives of the Italian Arte Povera movement.
His work is currently the subject of a major retrospective at the Chiostro del Bramante in Rome.
Cover photo Agenzia Nova