Minà was famed for interviews with Muhammad Ali, Fidel Castro and Diego Maradona.
Italy's premier Giorgia Meloni has led tributes to the celebrated Italian journalist, writer and television host Gianni Minà who died in Rome on Monday aged 84.
His death, which followed "a short cardiac illness", was announced by his family, triggering an outpouring of grief in Italy.
"Farewell to Gianni Minà, a true professional loved and respected by all" - Meloni wrote on Twitter - "Italy loses a great journalist and a man of profound culture."
Born in Turin in 1938, Minà worked with both Italian and international newspapers and magazines as well as hosting several TV programmes including the popular Blitz whose guests ranged from film director Federico Fellini to footballer Diego Maradona.
"Gianni Minà was an innovative journalist" - Italy's foreign minister and deputy premier Antonio Tajani wrote on Twitter - "Sport, politics, culture, what he reported he did with passion, his documentaries and his interviews have left their mark on the history of journalism."
Minà reported on eight world soccer championships and seven Olympic Games, and famously in 1987 he conducted a 16-hour interview with Cuban president Fidel Castro which was later published as a book.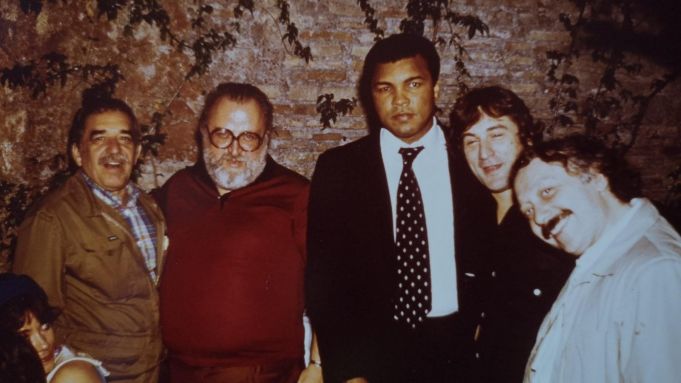 In a testament to his professional and interpersonal skills, Minà is perhaps best remembered by the Italian public for uniting world champion boxer Muhammad Ali, Hollywood actor Robert De Niro, movie director Sergio Leone and literary giant Gabriel García Márquez for a memorable meal at a Roman restaurant in 1982.
Describing it as "an unexpected twist of fate", Minà recalled that he was getting ready to leave his house to meet Ali for dinner when the phone rang. It was his friend Roberto De Niro who said he was in town and wanted to meet up.
After informing De Niro who he was meeting, the actor replied "You're going for dinner with Muhammad Ali and you don't invite me?!", Minà said. With De Niro now invited, the phone rings again.
This time it was Sergio Leone, who at that time was filming Once Upon a Time in America with De Niro. He told Minà that he had just been "stood up" by De Niro and demanded to join them.
Minà agreed and they settled on Checco Er Carettiere in the Trastevere quarter. A few minutes later, as he was going out the door, the phone rang again.
Minà said he was undecided whether to answer or not. In the end he did. It was Gabriel García Márquez who had heard about the meal and begged to come along.
And so a table for five was booked at the Rome restaurant and a photo of the group made history.