Garrone movie won critical acclaim for film after its premiere in Venice.
Italy has selected the migration-themed movie Io Capitano by acclaimed director Matteo Garrone as its candidate for Best International Film at the 96th Academy Awards next spring.
Based on the real-life story of the perilous journey of two young Senagalese men from Dakar to Italy, Garrone's film stars Moustapha Fall and Seydou Sarr.
The critically-acclaimed movie had its world premiere earlier this month at the Venice Film Festival where Garrone won best director, Sarr won best young star, and Claudia Cravotta won best production director.
Garrone, who is celebrated for films including Dogman and Pinocchio, was joined by the cast of Io Capitano at a private audience with Pope Francis in the Vatican last week.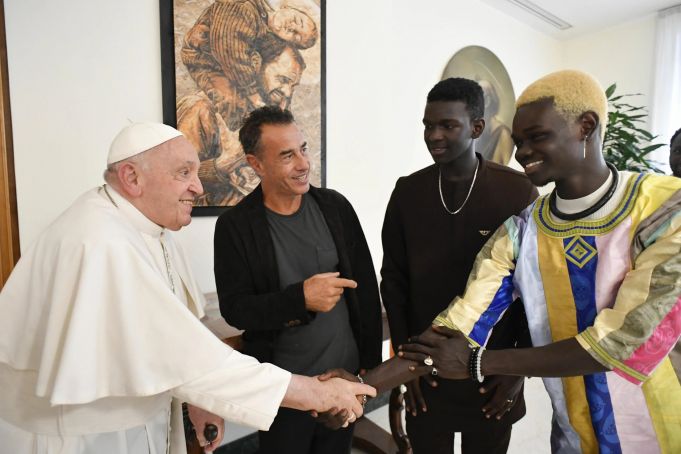 Io Capitano was selected by Italian cinema body ANICA, beating 11 other movies in the running for Italy's Oscar entry.
The film's nomination as an Oscar contender comes as Italy's right-wing premier Giorgia Meloni promises tighter controls on migration, claiming that a surge of migrant arrivals on the island of Lampedusa is putting Italy under "unsustainable pressure".
Over the years, Italian films have won 11 Oscars, the most recent being Paolo Sorrentino's La grande bellezza (The Great Beauty) in 2013.
In December the Academy will choose a shortlist of 15 films for the Best International Film category before announcing the final five Oscar contenders in January.
The Oscars ceremony is scheduled to take place in Los Angeles on 10 March 2024.
Cover image: Io Capitano, official still, photo credit Greta De Lazzaris.