Valditara slams principal's letter as "improper".
Italy's education minister Giuseppe Valditara faced calls to resign on Thursday for criticising a Florence high school principal who wrote a letter warning of the risks of fascism after two school students were assaulted last weekend.
The student members of the left-wing Collettivo Sum group were punched and kicked outside the city's Michelangiolo school on Saturday by six youths belonging to the right-wing Azione Studentesca group, with footage of the incident going viral.
The violence prompted Annalisa Savino, head of Florence's Leonardo Da Vinci high school, to send a letter to her students, warning of the risks of fascism.
"Fascism in Italy was not born with large gatherings of thousands of people" - Savino wrote - "It was born on the edge of an ordinary pavement, with the victim of a beating for political reasons who was left on their own by indifferent passersby."
Savino went on to cite the founder of the Italian Communist party, "the great Italian, Antonio Gramsci", who said "I hate the indifferent" and who the "fascists locked up in a prison until his death, scared like rabbits by the strength of his ideas."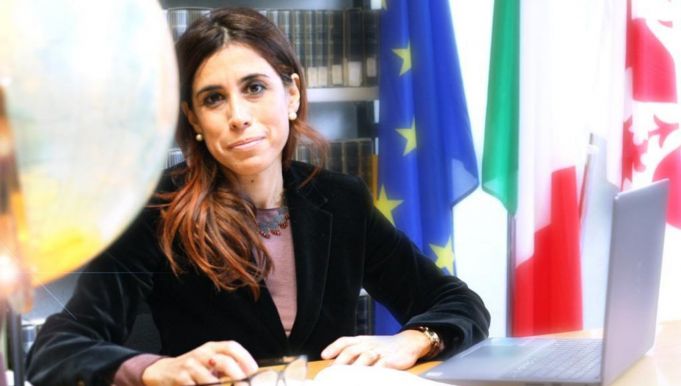 Speaking on the Mattina 5 television programme on Thursday, Valditara described the contents of Savino's letter as "completely improper", "ridiculous" and "propaganda", and stated that there was "no fascist danger in Italy".
"It is not up to a principal to send out messages like this," said Valditara who warned that measures would be taken "if these attitudes persist" but stressed that "at the moment it is not necessary to intervene".
The comments by the minister, who is part of the right-wing coalition led by prime minister Giorgia Meloni, were widely condemned by members of the centre-left opposition.
Florence mayor Dario Nardella of the Partito Democratico (PD) on Twitter slammed Valditara's "offensive, outrageous" words and "intimidating tone", and called on the minister to "apologise or resign".
Gianfranco Pagliarulo, president of the National Association of Italian Partisans (ANPI), issued a statement in which he described Valditara's response to Savino's letter as "unacceptable".
"The veiled threat of future disciplinary measures is an indicator of the climate of authoritarian intolerance that this government is promoting and spreading by raising the climate of tension in the country", said Pagliarulo, who also noted the education minister's "very noisy silence" in relation to last weekend's assault on the students in Florence.
An online petition has been launched by Priorità alla scuola, a committee of parents and teachers, in support of "Principal Annalisa Savino threatened by Minister Valditara".
Photo credit: Alexandros Michailidis / Shutterstock.com