San Casciano bronzes on display at Quirinale.
A trove of ancient bronze statues unearthed last year at the San Casciano thermal bath site in Tuscany can be seen at the Quirinal Palace in Rome until 22 December 2023.
Titled Gli Dei Ritornano (The Gods Return), the exhibition at Palazzo Quirinale had originally been scheduled to end on 29 October but has been extended due to popular demand.
The votive statues, dating to between the second century BC and the first century AD, emerged intact from the mud at the bottom of a Roman pool in the hilltop town last November.
The sensational discovery of the statues - representating divinities including Apollo and Hygieia, as well as emperors, matrons and ephebes - shed new light on the relationship between the Etruscans and the Romans.
Rimarrà aperta, fino al 22 dicembre, la #mostra "Gli Dei ritornano. I bronzi di San Casciano".

https://t.co/aZmKj17y3y@Quirinale @mic_italia #glideiritornano #bronzisancasciano #bagnogrande

Emanuele Antonio Minerva, Agnese Sbaffi ‐ © Ministero della Cultura pic.twitter.com/Rmizyyp0Jl

— museitaliani (@museitaliani) September 22, 2023
Archaeologist Jacopo Tabolli, who led the excavation project, hailed it as a discovery that would "rewrite history" about the transition from the Etruscan civilisation to the Roman Empire, adding that there was "no clear division between the two cultures".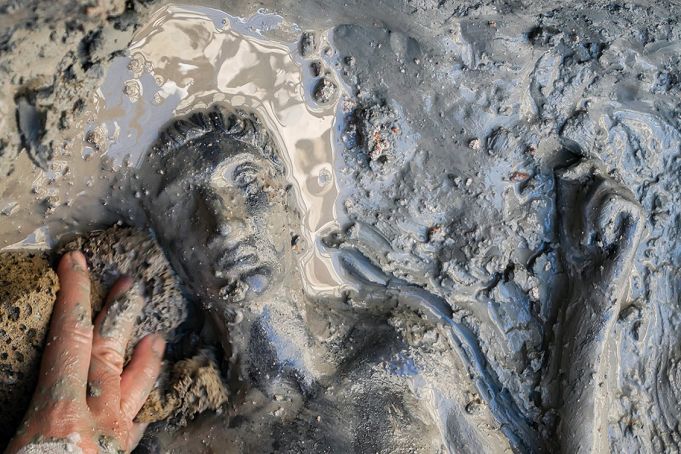 The public can visit the exhibition at Palazzo Quirinale on Tuesdays, Wednesdays, Fridays, Saturdays and Sundays, with an entry fee of €1.50.
Reservation is required for the hour-long visit, with full visiting details on the Quirinale website.
Cover photo Culture minister Gennaro Sangiuliano - Twitter. Article updated on 22 September.
General Info
Address
P.za del Quirinale, 00187 Roma RM, Italy
View on Map
Italy displays San Casciano bronzes in Rome
P.za del Quirinale, 00187 Roma RM, Italy